First Minister To Unveil 'Most Ambitious Plan Ever' In Programme For Government
5 September 2017, 06:49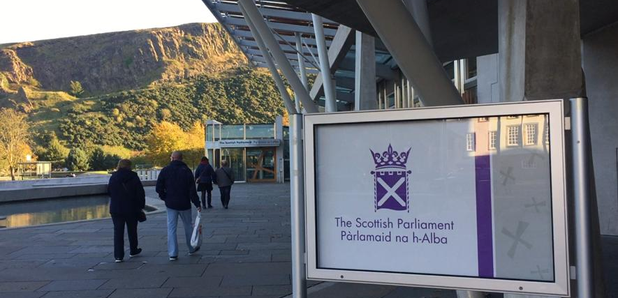 Nicola Sturgeon is promising to unveil the "most ambitious plan ever" when she announces her Scottish Government's legislative programme for the coming year.
Improving education will continue to be a "defining mission" but the First Minister is also expected to focus on the key areas of the economy and health in her programme for government.

In a statement to Holyrood this afternoon, the SNP leader will announce details of the legislation that will be brought forward - with 16 new bills expected to be announced.

It is understood she will scrap the 1% cap on public-sector pay rises that has been in place.

This will be the SNP's 10th legislative programme and comes after last year's statement was used by the First Minister to confirm plans to consult on legislation that would allow ministers to hold a second independence referendum.

However, plans for another ballot on the future of the UK have been put on hold after the SNP lost 21 seats in June's snap election, with the party's share of the vote falling from 50% in 2015 to 37%.

Speaking ahead of her statement, the First Minister said: "When I address Parliament later today, I'll be presenting the most ambitious plan ever to be brought forward by this government.

"I am proud that, ten years on, we are once again proving that Scotland is leading the way as a progressive nation.

"Improving the education and life chances of our children and young people remains a defining mission of this government.

"In the year ahead, this government will take steps to give children the best start in life.

"From baby box to the expansion of free high-quality early learning and childcare, and from our work to tackle child poverty to school reforms that give more power to teachers, this government will build on our record of achievements in the year ahead.

"For changes that need legislation, we will bring forward an Education Governance Bill in 2018.

"Our priority is to ensure that teachers are given the confidence and the space to teach to the highest standards.

"We'll give our headteachers new powers and make sure parents, families and communities play a bigger role in school life and in their children's learning.

"We will all - government, councils and agencies - support our schools to do what they do best: transform the life chances of our children."

Scottish Conservative education spokeswoman Liz Smith said: "The problem with this is we've heard it all before from the SNP, and to no avail.

"Since Nicola Sturgeon promised education would be her number one priority two years ago, standards have declined.

"Parents and teachers won't be sucked in by this pledge either.

"The SNP has to realise that simply saying it cares about education isn't enough.

"It needs to take on radical, prompt reform - but there is nothing in its actions which suggest that's really going to happen."