Firefighter Seriously Ill After Wall Collapse
25 August 2016, 14:05 | Updated: 25 August 2016, 14:07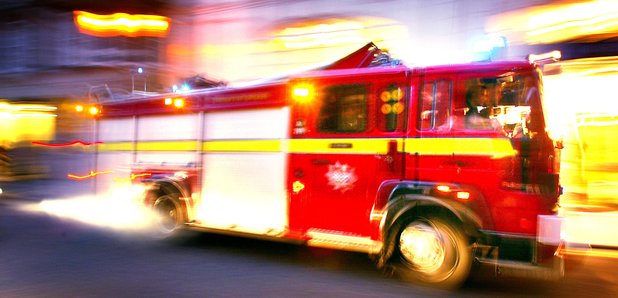 A firefighter has been seriously injured after a wall collapsed on him while he was tackling a blaze.
He was part of a 24-strong team fighting the fire at a disused building in Greenock on Thursday morning.
He was injured when an external wall collapsed, and is now in a ''serious'' condition at Inverclyde Royal Hospital.
The fire on Auchmead Road is being treated as suspicious.
A Scottish Fire and Rescue Service spokesman said firefighters were called shortly after midnight.
He said: ''The fire had broken through the roof of the property and 24 firefighters were engaged in fighting the fire.
''During this operation, one of our firefighters was injured following the collapse of an external wall. He was taken to Inverclyde Royal Hospital where he remains in a serious condition.
''The Scottish Fire and Rescue Service is offering full support to the firefighter, his family and his colleagues at this very difficult time.
''We are conducting a detailed internal investigation.
''The Scottish Fire and Rescue Service is also working with Police Scotland to determine the cause of the fire, which is currently being treated as suspicious.''