Fiona Hyslop writes to home secretary over deportation case
11 April 2018, 08:56 | Updated: 11 April 2018, 09:06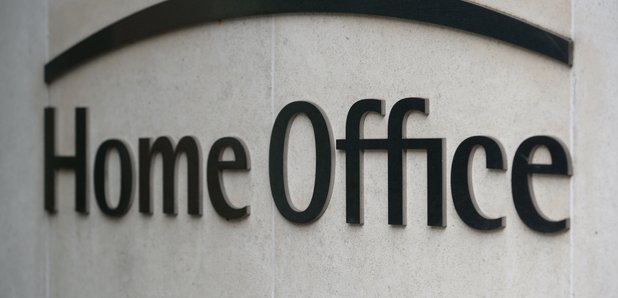 External affairs secretary Fiona Hyslop has written to the Home Secretary asking her to look "as a matter of urgency" at the case of a mother facing deportation.
Derek Merry said he was terrified of losing his family after his wife Volha, known as Olya, received a letter from the Home Office saying she could be deported if she did not leave the UK this week.
Mrs Merry, who has a two-year-old daughter and lives in Coatbridge, North Lanarkshire, said she had struggled to get permission to stay in the UK since she married Derek five years ago.
Ms Hyslop has now written to Home Secretary Amber Rudd asking her to look into the case of Mrs Merry, who it is understood has been ordered to leave the UK by Wednesday.
In the letter she wrote: "I understand Mr Merry is a UK citizen and the couple have a young daughter who is a British citizen, born in Scotland.
"We understand that the family have taken steps to allow them to remain in the UK under the relevant immigration requirements."
She added: "In this case, it involves the right of a particularly young child, born here in the UK, not to be separated from one or other of her parents, one of whom is a UK citizen.
"We also believe that the UK Government should continue to protect the rights of the family members of EU citizens after Brexit, and should take account of the value of family life by extending these rights to the family members of UK citizens.
"I would be grateful if you could look into this case as a matter of urgency and would welcome information on your conclusions."
The couple lived in Ireland for almost six months, with Mr Merry saying the Home Office had advised them to make use of European freedom of movement rules.
They later relocated to Scotland when his wife fell pregnant.
Mr Merry said he was now terrified officials would come to the family's home to take his wife away.
He said: "I would assume they will at some point, if she doesn't willingly leave, they're going to come to the door.
"It absolutely terrifies me to death, I don't want to lose my wife and my daughter. What father wants to lose their family?"
Mrs Merry said: "On Saturday I received a letter from the Home Office telling me I would be deported.
"I felt absolute shock, devastated, numb, I burst into tears because I couldn't believe it.
"I couldn't believe it would happen to me because I just have a peaceful, loving family and they want to deport me."
The Home Office said it did not comment on individual cases.
It said it has established clear rules for British citizens looking to bring their non-European Economic Area (EEA) family members to the UK under both the UK Immigration rules and under the EEA regulations.
The Home Office said that for a British citizen to bring a non-EEA spouse to the UK under the EEA regulations they must meet a set criteria, to prevent individuals from circumventing the UK immigration rules.