Fans given sneak preview of Avengers: Infinity War
11 April 2018, 07:27 | Updated: 11 April 2018, 07:28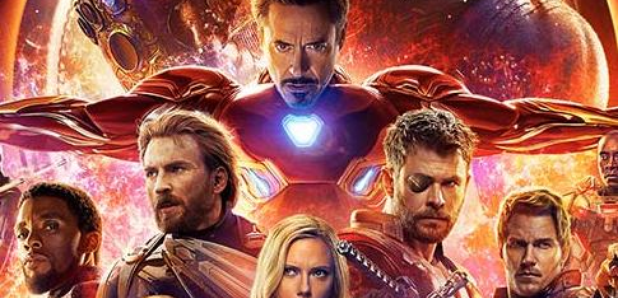 An audience in Edinburgh has been given a sneak preview of the new Avengers:Infinity War movie which was partly filmed in the city last year.
Co-director Joe Russo introduced the film at the 20 minute screening in Edinburgh on Tuesday evening.
Film Edinburgh said he told the audience that Edinburgh will feature in the final film which is being released later this month.
Almost every character from the Marvel cinematic universe makes an appearance in a trailer released in March, including Benedict Cumberbatch as Doctor Strange, Tom Holland as Spider-Man and Robert Downey Jr as Iron Man.
Rosie Ellison of Film Edinburgh, who worked with producers in the run up to and during their seven weeks of filming last year, attended the screening on Tuesday.
She said: "It was a great pleasure to welcome Joe Russo back to Edinburgh after filming in the city last year. Although we didn't get to see Edinburgh this evening it was exciting to hear Joe confirm that locals will recognise their home town on the big screen in the final film.
"The Avengers is one of the most popular movie franchises in the world and to have Edinburgh feature in the latest instalment is demonstration of our film-friendly credentials. We hope it inspires people to visit Edinburgh."
Directed by Anthony and Joe Russo, Avengers: Infinity War will be released in UK cinemas on April 26.