EXCLUSIVE: Scottish Dogs Attacks Soar By 50%
17 October 2016, 05:00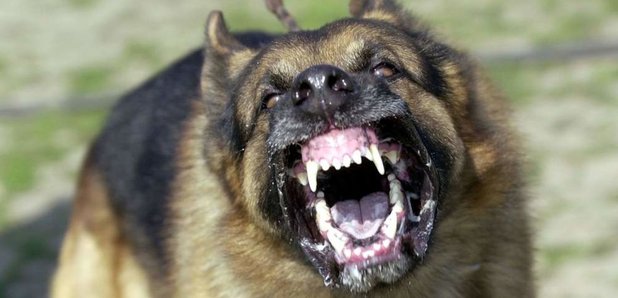 Capital can reveal the number of Scottish people needing hospital treatment for dog attacks has soared by 50% in the past 10 years - with children the most likely to be mauled.
Figures we have exclusively obtained show Glasgow was the area with the highest rate of attacks, and Orkney the least.
More than 55,093 people attended Scottish accident and emergency departments for bites and strikes from dogs between 2006 and 2015.
6,061 victims visited medical staff in 2015 - up from 4,053 in the corresponding period ten years ago, according Freedom of Information data from all health boards in Scotland.
Of the total injured, 5,899 were children under nine.
Hundreds of bites were to the face but most injuries were to the hands, arms, legs or feet.
There was no data on the breeds of dogs responsible for the increasing attacks.
Italo Medinelli, a dog walker and animal behaviourist from Greenock, said the figures were "startling".
He said: "The figures are really startling actually. For the population of Scotland to have that that many attacks in that period of time is astounding.
"I think it comes to how we view dogs now. They need to be treated as dogs and not as a comodity. There are also alot of problems with the dog training industry.
"There are no regulations on that and they could be giving you wrong information".
Our reporter Connor Gillies has been talking to Tracey who was attacked by a pack of three dogs when she was running
Our findings are revealed just days after a four-month-old boy died and his brother was seriously injured after being attacked by a dog in Colchester.
Police said the baby's 22-month-old brother was also bitten and has been left with "life-changing injuries".
Capital can also reveal a regional breakdown of A&E/hospital admissions from dog attacks, with the highest rate in Glasgow and Greater Glasgow (15,993 patients between 2006 and 2015).
This represented nearly 30% of all incidents in Scotland.
The next highest was Ayrshire and Arran (9,966 patients), followed by Lanarkshire (8,454).
The lowest was Orkney (13 patients), and Borders (154 patients).
Have you or someone you know been attacked? Does your neighbour have a dangerous dog? Are you worried? Email connor.gillies@thisisglobal.com