EXCLUSIVE: Scheme Uncovering Known Paedophiles Makes NO Disclosures in Glasgow and Edinburgh for YEARS
4 May 2017, 06:20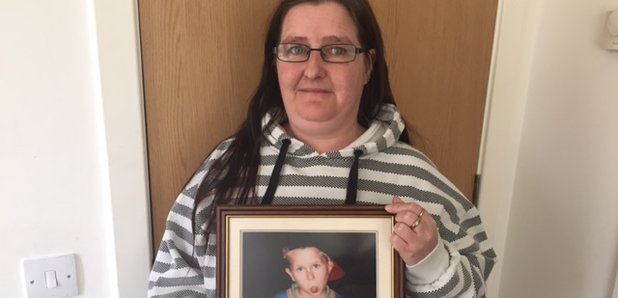 A system allowing people to find out if a child's at risk from a paedophile is being overhauled by police, after years of low uptake and no successful cases in Glasgow and Edinburgh for years.
A Capital investigation's found no applications to the Sex Offender Community Disclosure Scheme in Scotland's two biggest cities have led to information being provided between 2013 - when Police Scotland was created - and 2016.
The system, dubbed Mark's Law, lets anyone worried about the safety of a child check if an individual is a registered child sex offender.
It is named after Mark Cummings, who was killed by known paedophile Stuart Leggate in 2004, and his body dumped down a rubbish chute near his home in Royston.
The predator lived in the same tower block as the schoolboy.
Heart has been given a new commitment by Police Scotland to protect children from sex offenders in their communities.
People can now go to the force's website to ask if a specific person is a child sex offender.
Previously, applications had to be made in person or started by phone.
Any relevant information would be given to the parent, carer or legal guardian of the child.
Just 54 applications were made in Glasgow and Edinburgh between April 2013 and January 2016, and no disclosures were made.
Mark's mother, Margaret Anne Cummings, said: "It feels like it's back to the drawing board because nobody is getting information.
"What was the point of me fighting where there is nothing to show for it?
"There is no good in me fighting all those years for a system to be put in place when the community aren't told about this workable system there for information.
"I get up every day scared to open the paper in case there has been another murder of a child again, and another family has to gone through everything we have been through.
"We are not going to stop sex offenders from committing crimes but we have to find a more workable system that the police are confident with and the community are confident with."
Police Scotland have spoken exclusively to us about their plans to make the system more accessible, after we obtained figures through Freedom of Information laws.
DSI Elaine Galbraith said: "There has been a take-up of the scheme. Granted it's been in the hundreds (across Scotland), but I suppose what we're trying to do now is refresh public awareness and encourage community engagement when it comes to keeping children safe.
"This has presented us with a good opportunity for us to voice our message."
Ms Cummings says she hopes to work with police on the issue: "I would love to sit down with the police and find out what it is they want changed, what they are willing to change - to listen to me.
DSI Galbraith says their focus for now is on raising awareness as widely as possible. She said: "It's a means for the community to start having that conversation about child sexual abuse.
"What we would like to see is more of an uptake in the scheme."
If you're worried about the safety of a child, and believe they may be at risk of sexual abuse, you can get more information here.