Entire Scots class fail Higher exam AGAIN
9 August 2017, 15:46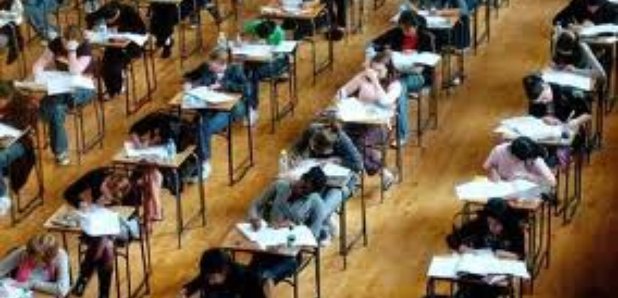 An investigation has been launched after an entire class failed its exam for the second year running.
None of the 13 Higher media students at Inverness College, University of the Highlands and Islands, passed the course this year.
It comes after the 2016/17 class of 20 were also all given a No Award for their exam results.
Roddy Henry, acting principal at Inverness College, said: "These results are a real shock and I am deeply disappointed that we are in this situation. The results are not in line with ongoing feedback and monitoring of the course, which was stringent this year given last year's results.
"I am personally overseeing the investigation and my main concern aside from the investigation is for our students, who we will continue to provide with any support necessary, particularly regarding their next steps."
An "action plan" had been put in place after the complete failure of the previous year's class.
The college increased scrutiny of students on the course, including monitoring of attendance and resources.
This year the class had given positive feedback and performed well on internal exams, according to the college.
Those who failed this year are being offering support by the college's guidance team.
Higher media had been part of the NC media course, with students being given the option to take it as an additional qualification.
It will not form part of the course again after a decision made by the college as part of a review earlier this year.
An Inverness College spokeswoman said: "The success of our students is always our primary concern and we are working hard to find out why this happened.
!We share the students' distress and disappointment and have already been in contact with some candidates and their parents; they are our priority at this point in time and we will continue to update, provide support and seek to mitigate any impact that these results may have while the circumstances are investigated."
Other results for the college include pass rates in maths of 71%, 80% for English and 83% in physics.
The Scottish Qualifications Authority (SQA) said it has worked with the college on assessment standards.
The pass rate for higher media across the country was 59.8% this year.
An SQA spokesman said: "We provide significant levels of ongoing support to Inverness College UHI across all subjects. However, following the college's 2016 higher media results, extensive further support, including a visit from our principal assessor, was required to help the college in their understanding of standards.
"SQA has continued to work with Inverness College and in May the college indicated it would no longer be offering this course.
"Our programme of support, which is available to all centres, ensures teachers and lecturers fully understand the national assessment standards and how they should be applied in the delivery of their courses. This includes subject-specific events, webinars and course material at all levels.
"Across Scotland, the A-C attainment rate for higher media was 59.8% and the assessment performed as intended.
"It provided candidates with the opportunity to show their understanding of the subject, with many candidates performing strongly. The external assessment was in line with past and exemplar papers and our course and assessment specifications."