Emotional Plea From Missing Man's Mum
17 September 2015, 15:19 | Updated: 30 March 2016, 13:50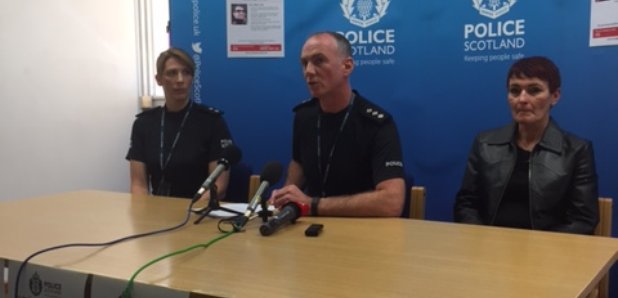 The mother of a Hungarian man who has been missing for a month has made an emotional appeal for information about her son
Marta Vass Gogos, who can't speak English, made the plea asking the public to help in the search for Milan Vass, who was living in Airdrie.
Mr Vass was last seen at his West Kirk Street home by a friend at around 10.30pm on August 19th.
In a statement read by a police officer, Mrs Vass Gogos said: ''It has now been four weeks since our beloved Milan went missing and, as a family, we are distraught.
We cannot understand why he has not been in touch with us and we are very anxious to hear from him.
Milan, your sisters Ticia and Daniella and I miss you very much, and all your family and friends want to see you return home safe and sound.
Please, if anyone has any information on where our beloved boy is, please let the police know. If you are watching this Milan, please come home, we miss you and we love you very much.''
Mr Vass had returned to Scotland from Hungary the previous day with his dad and some colleagues to work as a roughcaster after a few months in his native country.
Police Scotland - which has been working closely with officers in Hungary - confirmed Mr Vass's out of date passport and UK phone sim had been left at his home in West Kirk Street.