Emergency On Scots Flybe Flight
23 February 2017, 17:07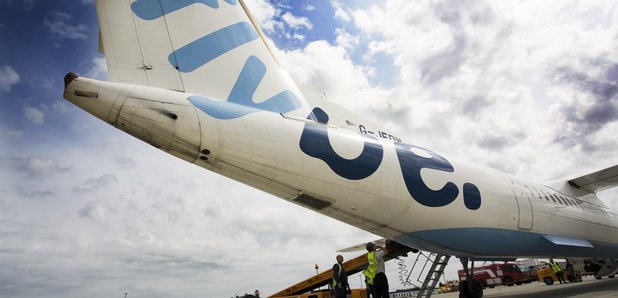 A Flybe plane has been evacuated after its gear collapsed after landing.
The incident happened following the flight's arrival at Amsterdam's Schiphol Airport.
Pictures on social media show the plane leaning on one side with the wing touching the ground and emergency services at the scene.
Schiphol Airport tweeted: "The landing gear of a Flybe airplane collapsed during touchdown.
"All passengers are brought to the terminal by bus at the moment.
"No people are injured. Flight operation is up and running again.''
Flybe tweeted: "We are aware of an incident involving one of our aircraft.
"We're getting more information and will provide further updates as soon we can.''