Edinburgh Trams Inquiry Public Hearings To Begin
5 September 2017, 06:47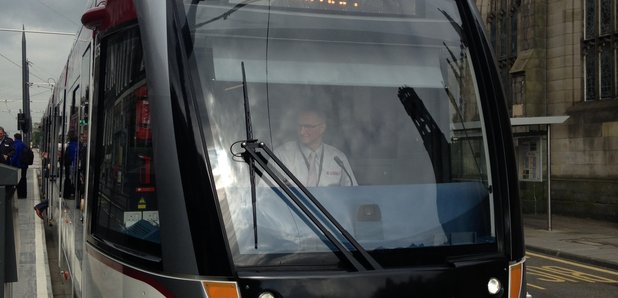 Public hearings for the inquiry into the Edinburgh trams project are getting under way today.
The probe, set up in 2014, is examining why the project went significantly over-budget and was delivered years later than originally planned.

Former Edinburgh council bosses are among those expected to give evidence in the early stages of the new phase of the inquiry, which begins on Tuesday.

Inquiry chair Lord Hardie, who retired as a judge in 2012, has previously said the oral hearings will play a crucial role in informing his final recommendations.

He said: "The inquiry team has already undertaken a substantial amount of activity including identifying, retrieving and reviewing more than six million documents and securing written statements from a significant number of witnesses.

"The hearings mark another important phase of this work."

Lord Hardie has vowed to provide "robust" recommendations to ensure future infrastructure projects avoid the problems experienced by the scheme.

The trams began operating at the end of May 2014 after six years of disruption and a long-running dispute between Edinburgh City Council and contractors.

The eventual cost of £776 million was more than double the sum earmarked for the project by the previous Labour-led administration.

The probe was set up over three years ago by the then first minister Alex Salmond.

Its stated aim is to establish why the project "incurred delays, cost more than originally budgeted and, through reductions in scope, delivered significantly less than projected".

Among those due to give evidence are former city council leaders Jenny Dawe (2007-2012), Ewan Aitken (2006-2007) and Donald Anderson (1999-2006).

The inquiry will also hear from former transport convener Lesley Hinds as well as the leader of the Scottish Conservatives on the council, Iain Whyte, and former Tory group leader Jeremy Balfour, now an MSP.

The sessions for gathering oral evidence will take place on Tuesdays, Wednesdays and Thursdays of each week, with the whole process expected to span several months.

The hearings will take place at the inquiry's offices in Waterloo Place in the city.

Last week, it emerged one of Edinburgh's busiest thoroughfares will face 18 months of disruption if an extension to the tram line goes ahead.

A fresh business case for extending the line 4.6km (2.8 miles) from York Place to Newhaven set out plans to close three lanes of Leith Walk over the period.

The new report, going to a full council meeting later this month, puts the cost of the scheme at £165.2 million based on construction work starting in 2019 and services running on the line by spring 2022.