Edinburgh Schools open Ahead Of Schedule
11 August 2016, 16:45 | Updated: 11 August 2016, 16:47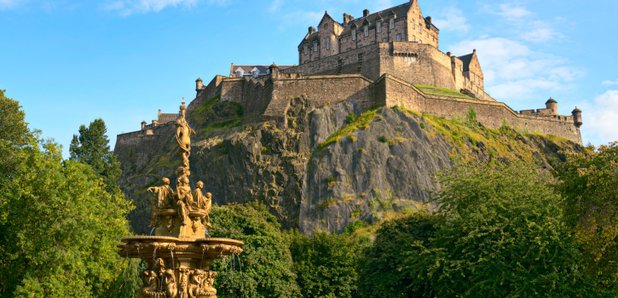 All 17 schools in Edinburgh which were closed earlier this year due to safety fears have reopened ahead of schedule
Edinburgh City Council said all pupils will return to their own schools next week after the final two - Drummond Community High and The Royal High - were handed back to the local authority following remedial works.
About 7,600 primary and secondary school children in the capital were affected when the schools, which were all built or refurbished as part of the same public-private partnership scheme, were closed suddenly in April.
The council took the decision to shut them after Edinburgh Schools Partnership, which operates the schools, said it was unable to provide safety assurances for the properties.
Council leader Andrew Burns said: "I'm delighted that all of our pupils affected by the closures will be back in their own schools next week as we promised parents we would try to achieve this.
"We stressed to the Edinburgh Schools Partnership that they should bring forward school reopening dates where possible, which has happened.
"Our priority has always been the safety of our pupils and staff, and we insisted that ESP and their contractors ensure all our schools are 100% safe to reopen.
"All the relevant paperwork has been published on our website having been reviewed by an independent expert on behalf of the council.
"I want again to thank parents and pupils for their patience and understanding, and teaching staff for their commitment and flexibility during these difficult past few months.''
An independent inquiry into the closures headed by construction and procurement industry expert John Cole is expected to be completed before the end of the year.
Mr Burns added: "Clear and thorough terms of reference set out exactly what we are aiming to achieve through this inquiry.
"We want to find out what went wrong and are determined to see what lessons can be learned, not just here in Edinburgh but across Scotland and the UK.''