Edinburgh and Glasgow Airports record busiest year
11 January 2018, 13:22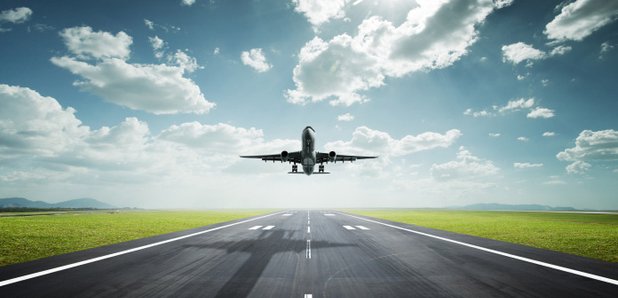 Edinburgh and Glasgow airports have recorded their busiest year, according to the latest passenger figures.
More than 13 million travellers used Edinburgh Airport in 2017, while around 9.9 million passengers passed through the Glasgow hub.

Aberdeen Airport marked its eighth consecutive month of growth, recording 3.1 million passengers.

Figures released on Thursday show 13,432,485 people passed through Scotland's busiest airport, Edinburgh, last year with international passengers credited with driving growth.

It was helped by a record month as December saw 925,017 passengers use the terminal.

Edinburgh Airport chief executive Gordon Dewar said: "This is a fantastic achievement for Edinburgh Airport - to welcome more than 13 million passengers is a real triumph and one that we are delighted by."

Glasgow Airport reported 9,902,239 passengers from January to December, with 618,131 passing through the hub last month.

Adverse weather conditions meant the December figure was down marginally on the same month in 2016.

Amanda McMillan, managing director of Glasgow Airport, said: "2017 was a fantastic year for the airport. To carry more than 9.9 million passengers is a huge achievement and testament to the hard work put in by more than 5,000 people across the airport.

"It was also particularly pleasing that we were able to considerably increase our connectivity, particularly across Europe, by securing more than 30 routes and services during the year."

Aberdeen Airport recorded 3,135,325 passengers in 2017, up 1.8% on the previous year.

More than 238,000 passengers used the airport in December, an increase of 3.5%.

Domestic and international traffic was up 4.6% and 8.7% respectively because of strong demand for winter sun destinations.

Helicopter traffic was down 11.6% on December 2016.

Carol Benzie, managing director of Aberdeen International Airport, said: "Domestic fixed-wing traffic has driven much of the total passenger increases which has, in part, been due to chartered services being used by offshore workers to reach destinations such as Sumburgh and Wick, to then connect offshore via helicopter.

"This has, as a result, contributed to the decrease in helicopter passengers travelling directly from Aberdeen.

"In February, Flybe introduced its Aberdeen - London Heathrow route, bringing the weekly connections to the capital to 95 per week."