Dunblane Shooting: "Handgun Ban Worked"
1 March 2016, 06:00 | Updated: 30 March 2016, 13:50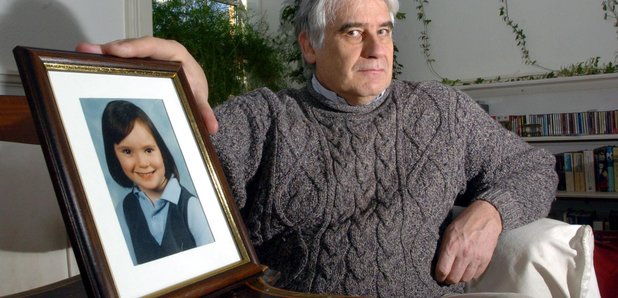 The father of one of the victims of the Dunblane massacre has said criminals in the UK are finding it harder than ever to get guns thanks to the legal clampdown that followed the tragedy 20 years ago.
Mick North, who lost his five-year-old daughter Sophie in the shooting, said the tragedy marked a watershed in attitudes towards gun ownership in Britain and helped steer the country away from a gun culture that has failed to stop similar mass killings in the US.
Thomas Hamilton killed 16 school children and their teacher on a shooting spree at Dunblane primary on March 13, 1996 - an act that prompted political action to secure a ban on handguns by the following year.
Speaking to the Radio Times, campaigner Mr North said: "Are we and our children now safer from guns? The answer is a definite Yes. Gun crime is significantly lower, gun murders are extremely rare, and criminals are finding it harder than ever to get guns.
"Compare the British situation with that in the US. Parallels are drawn between the shootings at Dunblane and Sandy Hook Elementary School in Connecticut in 2012. The horror at the mass killing of children and teachers, the sympathy for their families, were the same as we'd experienced. The legacy was not.
"School and college shootings occur with sickening regularity in the US, yet too many politicians claim that everything but gun ownership is responsible. Their blinkered and uncritical support of gun rights means that the problem will never go away.''
Former Stirling University academic Mr North, who campaigns on behalf of the Gun Control Network, said March 1996 saw his life change in a "sudden, awful and irreversible way''.
He said memories of his daughter are with him every day and the importance of the 20th anniversary will be for others to reflect on the horrific event and the positive legacy in the handgun ban.