Dunblane Mum Still Can't Listen To Radio
13 March 2016, 07:34 | Updated: 30 March 2016, 13:50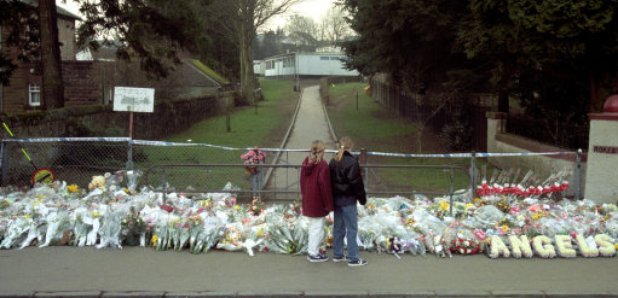 The mother of a child killed at Dunblane has told how she has been unable to listen to the radio since the day she heard the newsflash reporting the massacre at her daughter's school.
Victoria Clydesdale was one of 16 children murdered alongside their teacher in the school gym hall by Thomas Hamilton before he turned the gun on himself on March 13 1996.
Her mother Lynne Rorie has told The Courier she had wanted to keep Victoria off school that due to a rash, but the five-year-old insisted because she loved gym class.
Ms Rorie said: "I lovingly brushed her hair before she set off with her brothers and sisters, full of beans as usual. She loved me brushing her hair.
"I then sat down for a break, turned on the radio, and heard a newsflash stating there had been an incident at Dunblane Primary. It was around 10.50am.
"Ten minutes later I found out there had been some shooting. Since that day, I have never listened to the radio again.
"I went down to the school. My partner had phoned there and we were told that Victoria and Charlene were OK and could we come and pick them up.''
However, she was called into a room at 2.40pm that day by policeman Bill Park and social worker Louise Marshall.
"Bill looked at me and said 'I'm sorry' - he didn't have to say any more,'' she said.
"Victoria was such a bright and bubbly wee lass. And a caring wee girl, too. I often think that, had she not been killed, she would have worked in the care sector.''