Dubai Case Against Scottish Man Dropped
23 October 2017, 11:26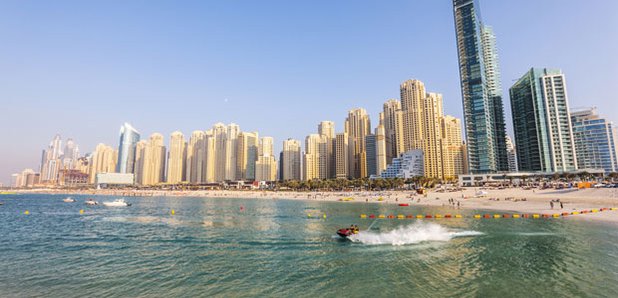 A Scot who was sentenced to three months in a Dubai jail for touching a man's hip has been freed, according to his representatives.
Ruler of the emirate Sheikh Mohammed bin Rashid Al Maktoum made a special order for cases against Jamie Harron to be dismissed.
The 27-year-old from Stirling was arrested in July over the incident in which he said he put his hand on a man's hip to avoid spilling a drink in a crowded bar.
Campaign group Detained in Dubai (DiD) said he was sentenced to three months imprisonment at court on Sunday, but has now had his passport returned.
Spokeswoman Radha Stirling said: "We wish to express our deepest gratitude to Sheikh Mohammed for his personal intervention in this case, and for exonerating Jamie at long last. It has now been established that the allegations against Jamie were entirely unwarranted, defamatory, and meritless; to such an extent that the Ruler of the country found it necessary to step in and correct the wrongful action of the Public Prosecutor and to quash the judgment of the court.
"This was a courageous and honourable decision on the part of Sheikh Mohammed, and while it highlights the urgent need for judicial reform in the country, it is also a hopeful sign that the UAE's leadership possesses the will and vision to pursue such reforms in the future."
She continued: "When Jamie was called this morning by the police he was told that the case had been dismissed, and that he should come in to collect his passport, he was understandably nervous; as similar calls from the police in other cases were merely tactics to lure individuals into police custody. But when Jamie arrived at the police station, his passport was returned, and he was told that he was free to go. The charges were dropped, the sentence annulled, and he faces no order for deportation. This came by direct order from Sheikh Mohammed."