Drop In Number Of School Leavers With Key Maths Qualification
25 June 2017, 09:11 | Updated: 25 June 2017, 09:21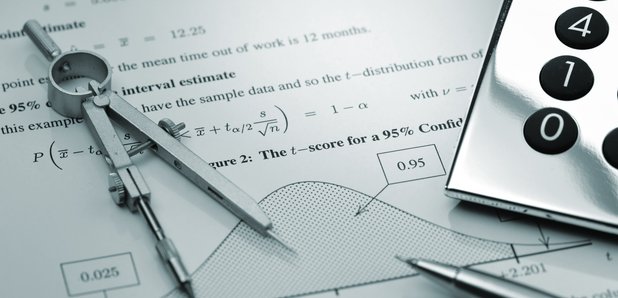 More than half of youngsters who left school in 2015/16 did not have a key maths qualification.
Labour is demanding urgent action from Education Secretary John Swinney after figures showed that 43.4% of all school leavers passed maths at National 5 level or above - the equivalent of a Standard Grade credit level under the previous exam system.
The party has already highlighted a fall in the number of Stem (science, technology, engineering and maths) teachers across the country, saying this had fallen from 6,821 in 2007, the year the SNP came to power, to 5,995 at the most recent count.
Labour education spokesman Iain Gray said: ''Nicola Sturgeon promised to make education her top priority - but now we discover that attainment in this critical subject is declining.
''This should be setting alarm bells off in Bute House. We need to be future-proofing our economy by giving our young people the skills they need to compete for the jobs of the future.
''We need more young people with the right skills in maths, not fewer.''
Mr Gray continued: ''Under the SNP the numbers of Stem teachers have plummeted, while £1.5 billion has been slashed form schools and services since 2011. These figures show the price is being paid by our children, and our future prosperity.
''The SNP's decision to pass on Tory austerity to Scottish communities will harm the future opportunities for our young people and hold back the Scottish economy years from now.
''Education Secretary John Swinney needs to urgently address the falling attainment in maths, and explain how he plans to improve outcomes in this key subject.''
But a spokesman for Mr Swinney attacked Labour for having failed to put forward a ''single positive idea for change'' in schools.
The spokesman said: ``We have recognised the challenges schools face. That's why we have only last week launched the most radical reform of education in decades.
''This will see more power and money going to schools and teachers - the people best placed to improve education.
''Incredibly, days after loudly opposing these reforms, Labour are only willing to point out the problems, never suggest a solution.
''Yet again they have not offered a single positive idea for change. That's a dereliction of duty and utterly fails our pupils.''
The row comes after the latest figures showed the number of youngsters from the poorest parts of Scotland leaving school with at least one Higher had increased - but was still just over half the rate of pupils from the least-deprived communities who do so.
In the most-deprived areas, 42.7% of those leaving school in 2015-16 had a minimum qualification of one Higher, up by 1.5 points from 41.2% the previous year.
However, in the most-affluent parts of the country 81.2% of school leavers in 2015/16 had one Higher or more, a rise of 0.9 points from 2014/15, data from the Scottish Government showed.