Drivers Face Tough Conditions Across Scotland
15 January 2016, 07:26 | Updated: 30 March 2016, 13:50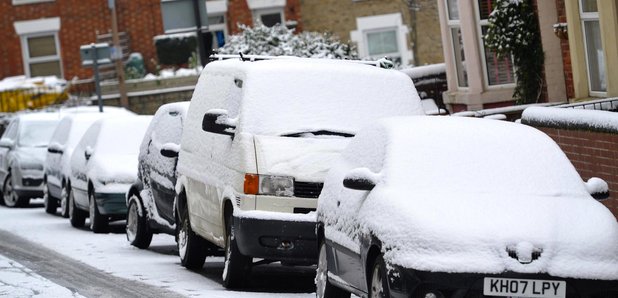 Motorists are facing another day of treacherous driving as snow and ice continues to bring hazardous conditions to roads across the UK.
Weather warnings have been issued by the Met Office for large swathes of the country, with up to 10cm of snow expected in some areas.
Yellow alerts cover all of Scotland, Northern Ireland and Wales, as well as south-east England, the Midlands, Yorkshire and Humber regions and the north-east.
Around 5cm to 10cm of snow is likely to land on higher ground in Wales, the South West, Scotland and Northern Ireland, and up to 4cm on lower ground.
In East Anglia, there could also be as much as 2cm of snow, but forecasters added it was unlikely to hit many cities.
Icy patches are predicted just as widely, with the Met Office website warning drivers they could face "difficult'' conditions.
A Met Office spokeswoman said: "We have warnings out in Scotland for some snow in the west and ice in the south, as well as in Northern Ireland, south-west England and into Wales.