Doctor's Dishonesty Over Ebola Nurse 'An Isolated Incident', Tribunal Told
28 March 2017, 18:08 | Updated: 28 March 2017, 18:11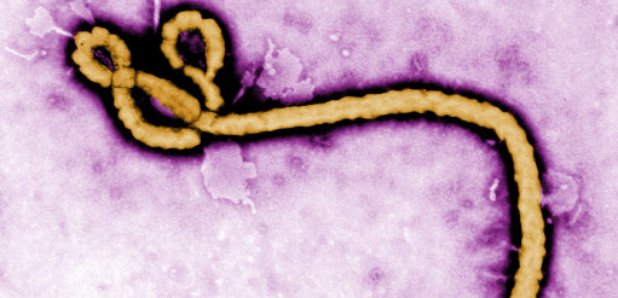 A doctor's dishonesty in a phone conversation about Ebola nurse Pauline Cafferkey was ''an isolated incident in an otherwise unblemished career'', a medical tribunal has been told.
Dr Hannah Ryan took the temperature of Scottish nurse Ms Cafferkey as they waited to go through Ebola virus screening at Heathrow Airport on December 28 2014 as part of a ''selfless'' group of UK medics who volunteered to help fight the outbreak in west Africa that left tens of thousands dead.

It revealed the nurse had a high temperature of 38.2C, a warning sign for Ebola.

But instead of raising the alarm, a lower temperature of 37.2C was recorded and Ms Cafferkey was allowed to travel home to Scotland.

She fell ill with Ebola the next day.

On Monday, the Medical Practioners Tribunal Service (MPTS) found Dr Ryan concealed her involvement in taking Ms Cafferkey's temperature when she told a Public Health England (PHE) official days later on January 2 it was ''normal''.

The tribunal found such were the stressful conditions her judgment at Heathrow may have been understandably clouded, but not days later, and her conduct was dishonest, which Dr Ryan had denied.

Dr Ryan had admitted misleading other medics when she ''acquiesced'' with the lower temperature being recorded but the tribunal found she also ''implicitly agreed'' to doing so.

On Tuesday, counsel for Dr Ryan and the General Medical Council (GMC) both made submissions to the MPTS as to whether her fitness to practise was impaired.

Robert Booth QC, for Dr Ryan, said the phone conversation with Dr Nick Gent from PHE took place when Dr Ryan had ''extreme worry'' for Ms Cafferkey's health and worries for her own health and that of her family.

He said: ''This was an isolated incident in an otherwise unblemished career.

''She phoned him back on the same day to ensure he was aware of the full picture.

''She wanted to do the right thing and she did the right thing.

''There is no evidence here of serious or persistent failures to meet standards.

''The doctor has remediated, has demonstrated remorse and contrition, and has apologised to her regulatory body and her colleagues.

''She has demonstrated insight and is fully aware of how much she has let down her profession.''

He said the tribunal had ''unusually high quality evidence'' to attest she is ''an outstanding doctor''.

Mr Booth went on: ''Dr Ryan's general abilities as a doctor have never been called into question.

''The circumstances which led to up these events were extreme and outside the experience of the vast majority of UK medical practitioners

''The wider public interest does not require a finding of impairment.''

Previously, the tribunal heard the screening process by PHE medics at Heathrow was ''shambolic'' with queues building up in the ''crowded, noisy and chaotic'' quarantined area.

Fraser Coxhill, representing the GMC, argued Dr Ryan's dishonesty had brought the medical professional into disrepute and breached one of its fundamental tenets.

He said she exposed Ms Cafferkey to risk of harm and, the tribunal may conclude, many others.

Mr Coxhill suggested ''limited evidence'' had been provided to show Dr Ryan has remediated and she could be liable to put future patients at unwarranted risk of harm.

A decision on impairment is expected on Wednesday afternoon.

Dr Ryan, who qualified from Liverpool University in 2009, could face a warning, have conditions placed on her practise or be struck off the medical register.