Director Oliver Stone To Get Honorary Degree
19 June 2017, 07:10 | Updated: 19 June 2017, 07:11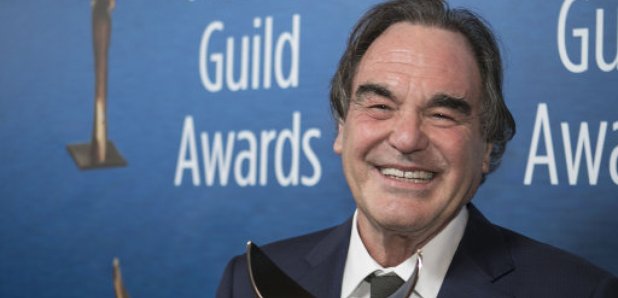 Oscar-winning film director Oliver Stone is to receive an honorary degree from the University of Edinburgh.
The 70-year-old will fittingly collect the award on July 4, linking the honour to one of his best known films, Born On The Fourth Of July.
The university said he will receive the degree of Doctor Honoris Causa "in recognition of his prominent and politically engaging career in film''.
It is the latest honour for former soldier Stone, who has won three Oscars.
The first was for best adapted screenplay as writer of Midnight Express in 1978, before he won best director for his Vietnam War dramas Platoon in 1986 and Born On The Fourth Of July three years later.
Last year, Stone received an honorary doctorate from the University of Warwick and took part in a Q&A with an invited audience about his film career.
His most recent project has been a lengthy documentary and interview with Russian President Vladimir Putin.
Others to be honoured by the university this summer include Social Bite co-founder Josh Littlejohn, science broadcaster Michael Mosley, Kelpies sculptor Andy Scott and journalist Magnus Linklater.
Mr Littlejohn, who started the sandwich chain which helps the homeless, received an MBE earlier this year and is to become an honorary Doctor of Science, along with Mr Mosley.
Mr Linklater, a former editor of The Scotsman and The Times in Scotland, and Mr Scott will both receive Doctor Honoris Causa awards.