Crime gang 'most sophisticated' in Scottish history
11 December 2017, 17:22 | Updated: 11 December 2017, 17:27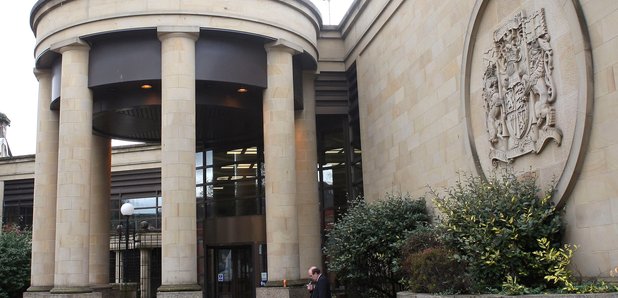 A serious organised crime gang facing jail after being snared by police is the "most sophisticated" group of its kind encountered by the Scottish force, a court has heard.
The High Court in Glasgow heard how the group's operation centred around the importation of huge quantities of class A drugs, acting as wholesalers to other dealers.
Prosecutors told how the group was at the "top of the chain" for drugs transactions in Scotland and the UK and had access to an "unprecedented" level of firepower.
Nine men pleaded guilty on an earlier occasion to charges involving serious criminal activity, including firearms, drug dealing and violence.
Amid high security, they returned to the court on Monday to hear the Crown reveal extensive details of their criminal activities, which span the period from 2013 to this year.
The men, who are all remanded in custody, will be sentenced next month.
Advocate depute Alex Prentice QC told the court that the case marks the culmination of four separate major police investigations into serious and organised crime - Operations Drakken, Escalade, Pembridge and Textural.
He said: "The organised crime group (OCG) is the most sophisticated group encountered by Police Scotland.
"Their operation centres on the importation of vast quantities of cocaine. Their role is as wholesalers to other organised crime groups.
"They are at the top of the chain in terms of drugs transactions in Scotland and the United Kingdom as a whole."
He told how the gang would package and hide substantial amounts of cash for taking to senior group members and were involved in the trafficking of firearms to enforce their operations.
"The firepower at the disposal of this crime group is unprecedented in terms of the history of organised crime in Scotland," added Mr Prentice.
The nine men in the dock were David Sell, 50, Barry O'Neil, 37, Anthony Woods, 44, Francis Mulligan, 41, Michael Bowman, 30, Mark Richardson, 30, Gerard Docherty, 42, Steven McArdle, 33, and former soldier Martyn Fitzsimmons, 37.
The court heard how Richardson has two previous High Court convictions for drugs offences, while Fitzsimmons was previously jailed for 12 years in England for procuring explosives, weapons and ammunition.