Councils Report: 15,000 Jobs Lost In 5 Years
7 March 2017, 09:19 | Updated: 7 March 2017, 09:27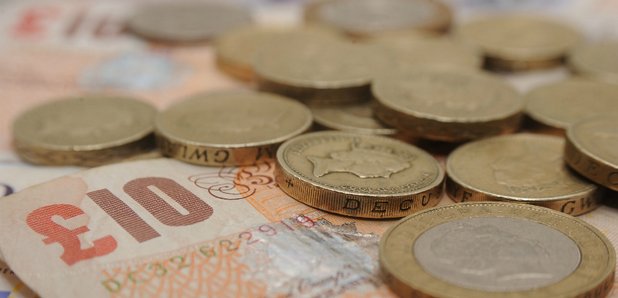 Cutting sickness rates could give councils across Scotland a staffing boost equivalent to taking on about 650 full-time workers, a new report has said.
Public spending watchdogs at the Accounts Commission highlighted staff sickness rates for 2015-16, with these varying from non-teaching staff taking an average of 8.8 days off a year as a result of illness in Aberdeenshire to an average of 14.8 days in the Western Isles.
The report said: ''If councils with high absence levels could reduce these to be in line with the top eight performing councils, they would gain the equivalent staff time of about 650 full-time employees across Scotland.''
Local authorities have seen staff numbers fall by 7% over the past five years - the equivalent of 15,100 full-time posts - with most councils having cut their workforce to help them reduce costs.
Funding from the Scottish Government has been reduced by 9.2% in real terms since 2010-11, the Accounts Commission said in its latest local government overview.
It said authorities had ''faced significant challenges from a long-term decline in revenue funding and from an ageing and growing population'', adding ''the scale of these challenges continues to grow''.
The report said: ''Councils are responding to the challenges by continuing to adopt alternative ways of working, reducing the level of service they provide and reviewing fees and charges.
''While some councils are making good progress in managing services and delivering savings, others are not.
''The pace and scale of reform needs to increase in some councils. Despite these challenges, councils' performance has been maintained or improved.''
It also warned: ''With reducing budgets and workforces, councils will find delivering improvements increasingly difficult.
''It is critical, therefore, that they set clear long-term strategies and plans that target effort on priority areas.''
With local government elections taking place in May, the report said: ''The next council term is likely to bring significant challenges and uncertainties for councils.''
Councils approved £524 million of savings in 2016-17 and set out plans to use £79 million from reserves to balance their budgets.
The report said: ''We estimated that councils would have funding gaps of £358 million in 2017-18 and £544 million in 2018-19.
''These figures are likely to change as councils approve their 2017-18 budgets and continue to identify and deliver savings.
''However, they do demonstrate the scale of the challenge facing councils.''
Council-tax bills will rise for many households this year, with the Scottish Government increasing the charge for people in more valuable homes and also ending the freeze, allowing authorities to increase the tax by up to 3%.
The report said: ''Paying more for potentially fewer or reduced services will be a difficult argument to sustain, and even more so if compounded by possible increases in other charges.''
Accounts Commission deputy chair Ronnie Hinds said: ''New councillors will require time to settle in and develop skills to make strategic plans, consider options for service delivery and scrutinise how well this is happening in practice.
''But they have four years ahead of them and they need to plan effectively for the longer-term, work with their communities to decide key priorities and then make that plan happen.
''We hope our report is helpful to councillors and officers as they strive to maintain or improve services for the public with reduced resources.''
Scottish Labour deputy leader Alex Rowley said: ''This is a damning report that lays bare the scale of SNP cuts to local government.
''It is no surprise Audit Scotland believe councils are now facing significant financial challenges.
''The human cost of SNP austerity is 15,100 full-time jobs that have been lost since 2010 as councils struggle to make savings.
''That is a tragedy - and the truth is services will only decline further as councils are given less and less support by the SNP.''
Scottish Liberal Democrat leader Willie Rennie said: ''This report makes clear that councils across the country face a very challenging financial future.
''In the recent budget the SNP missed a huge opportunity to invest in people, jobs and Scotland's economy.
''Instead, the Scottish Government have backed local authorities into a corner and insisted that they take responsibility for dramatic cuts to local services.''
Andy Wightman, the Scottish Greens' local government spokesman, said: ''Audit Scotland is right to highlight these challenges.
''The Scottish Greens are committed to strengthening local democracy in Scotland and that's why we led a debate on the subject only a few months ago.
''We will also be publishing proposals later this week on a fiscal framework that details how the financial relationship between Holyrood and local government can be improved.''
Local Government and Housing Minister Kevin Stewart said: ''We welcome this report and expect all councillors to take any necessary action to consider and implement its recommendations.
''Local authorities are expected to use resources as efficiently and effectively as possible to ensure taxpayers get the best possible services and value for money.
''The Scottish Government has treated local government very fairly, maintaining funding in cash terms despite the cuts to the Scottish Budget from the UK Government.
''The Accounts Commission Report does not take into account the other support for local services being made available in 2017-18.
''Taking this into account, local authority revenue funding between 2010-11 and 2017-18 is broadly the same as the reduction in the Scottish Government's overall budget imposed by the UK Government over the same period.''