Cornton Vale Inmates 'Felt Downgraded'
18 January 2017, 08:32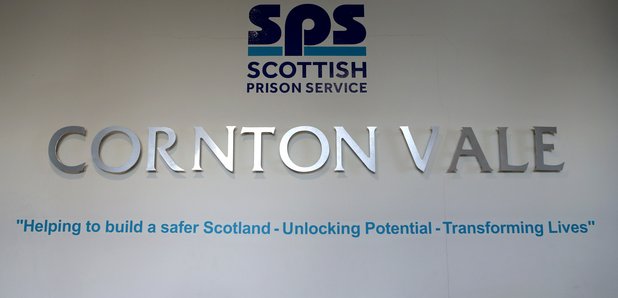 Some inmates at a women's prison felt downgraded because they no longer had a single cell and had to share toilets and showers, an inspection found.
A review of Cornton Vale prison and young offender institution in Stirling examined the impact of reducing the size of the facility and transferring more than 100 women to HMP Polmont.
The inspection team, which included representatives from Health Improvement Scotland (HIS), visited the prison between October 11 and 16 last year.
Inspectors found good progress had been made adjusting to new arrangements brought in last August, with all women having unrestricted access to toilet facilities - which had not been the situation a year previously.
But inspectors found some women did not have a single cell and had to share toilet facilities with others.
The report said: ''One issue reported to us by a number of women was a sense of feeling downgraded as many of them no longer benefited from being in a single cell. They now had to share toilets and showers with other women.''
But staff said that since the move, they felt they could now deliver a more professional service.
A reduction in the number of women also allowed staff more time to work constructively with inmates to make the most of their time in custody, inspectors said.
But the report, by HM Chief Inspector of Prisons for Scotland (HMIPS) David Strang, suggested the Scottish Prison Service looks at alternative arrangements for locating pregnant women.
It said: ''One area of concern, universally raised by prison staff, healthcare staff and women themselves, was the location of some pregnant women within Ross House.
''Given the nature of those held there and the potential volatility of a small number of the vulnerable women, HMIPS and our colleagues from HIS are of the view that pregnant women should not routinely be located in Ross House.''
Plans for the future of women in custody in Scotland project a total population of 230 places, 80 in Cornton Vale, 50 in HMP & YOI Grampian, and 100 in five community custody units.
The report said this would require ''a significant reduction'' in the number of women held in custody, which currently totals more than 300 prisoners.
Inspectors recognised a reduction in the number of women in prison over the last three years, but said there would need to be sustained efforts to ensure the downward trend continues.
Mr Strang said: ''I am encouraged by the changes we found at HMP & YOI Cornton Vale.
''There are still challenges for staff, who are caring for some of the most vulnerable women in Scotland.
''When women return to the community after serving their sentence, it is vital that the right support is in place to encourage a successful reintegration into the community.''
A Scottish Prison Service (SPS) spokeswoman said: ''SPS is pleased to note that the inspection team identified a number of areas of good practice, particularly in relation to purposeful activity.
''The report highlights a number of improvements in terms of the provision of, and access to, healthcare. The provision of prisoner healthcare is the responsibility of the NHS, and SPS is working with NHS Forth Valley to support staff in the delivery of health services within the establishment.''
The SPS added: ''The location of the women in the establishment is based on their levels of both risk and need.
''Should a pregnant woman who is at high risk, who has a high level of need or who requires a high level of supervision, then they would be accommodated within Ross House.
''Staff there would be aware of their pregnancy and be able to provide a level of support. There are no pregnant women in Ross House at the moment and we currently have two pregnant women in Peebles House.
''Although the report acknowledges that some women now had to share shower and toilet facilities, it also acknowledges that the women would rather stay as opposed to being transferred elsewhere.
''The reduction in available accommodation at the moment is as a result of our commitment to develop a new, modern national prison for women on the site.''