Corbyn denies backing independence
11 May 2018, 18:08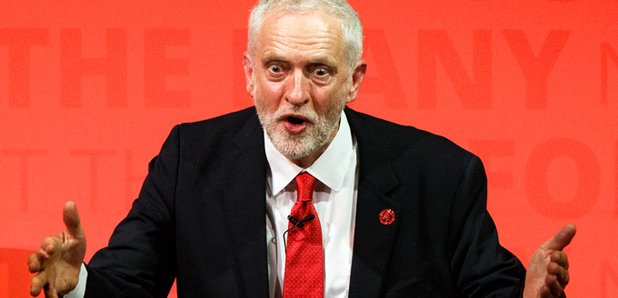 Jeremy Corbyn said he has "never" supported Scottish independence on a visit to Glasgow to call for Navy shipbuilding contracts to stay in Britain.
Speaking at the Fairfield Shipbuilding Museum in Govan, the Labour leader said UK Government plans to put the £1 billion contract for three
new Royal Fleet Auxiliary ships out to international tender was "wrong".
Backed by Scottish Labour leader Richard Leonard, he called on the government to guarantee the ships are built in the UK and said rules
enabling Navy warships to be built at domestic shipyards could be extended to cover these naval support vessels.
Mr Corbyn faced criticism from the SNP who said he was attempting to rewrite history in portraying himself as a defender of shipbuilding on
the Clyde after a Labour "betrayal" on warship pledges during the campaign for the Scottish independence referendum.
Questioned on recent claims by the SNP's Mhairi Black that she knew from talking to Mr Corbyn he personally did not believe in Labour's
official position of supporting Scotland remaining in the UK, he said: "I have never supported Scottish independence.
"What I want is to lead a UK Labour government. I want to see a Labour government in Scotland."
He accused the Conservative government of "trashing" the UK's shipbuilding tradition and said Labour's plan would sustain existing jobs in
the industry and create new ones.
He said: "Workers in UK shipyards, from Plymouth ... and Glasgow to Belfast share a proud tradition of building some of the best ships in the
world.
"Unfortunately the Conservative government is currently trashing that tradition by offering up the Ministry of Defence's most recent contract
for three new Fleet Solid Support Ships to overseas companies to be built elsewhere.
"This decision is wrong. Today we are calling on the Government to guarantee that these three new ships for the Royal Fleet Auxiliary will be
built in domestic shipyards."
Mr Corbyn said this could secure more than 6,500 jobs - 1,800 of these in shipyards.
"Our shipyards used to produce half of all new ships worldwide. Our current market share is now less than half a percent. The Tories seem
hell-bent on accelerating and deepening this industrial decline," he said.
He said there was "absolutely nothing apart from the decisions of government ministers" preventing use of EU law to stipulate the ships are
not put out to international tender.
The Conservatives claim international competition is necessary to get the best deal for UK taxpayers but Mr Corbyn highlighted a
Westminster Public Accounts Committee report indicating the Ministry of Defence would be up to £21 billion short of funding for equipment.
He said: "With this kind of negligence at the heart of government and the Ministry of Defence's history of poor accounting there is simply no
reason why we should believe the claim that international tendering for these ships is the best value for money for the taxpayer."
Shadow Scottish Secretary Lesley Laird said the party would push for a vote in the House of Commons to ensure Navy support ships, like
warships, are built in the UK.
SNP MSP for Glasgow Anniesland, Bill Kidd, accused Mr Corbyn of having a "brass neck".
He said: "Workers on the Clyde and people across Scotland haven't forgotten Labour's betrayal of the industry in 2014 - making promises
they couldn't keep in order to shore up votes in their grubby alliance with the Tories.
"Scotland was promised 13 new frigates, then it was eight, but they've only signed contracts for three."
An MoD spokesman said the Clyde had secured 4,000 jobs until 2035, having been given a commitment it will build the Navy's eight planned
Type 26 Frigates.
He added: "We are launching a competition for three new Fleet Solid Support ships this year and strongly encourage British yards to take
part."
He said the government had investment more than £6 billion in UK shipbuilding since 2010, securing thousands of jobs.