Consular Staff Meet Scottish Man Arrested In India
17 November 2017, 06:18 | Updated: 17 November 2017, 06:23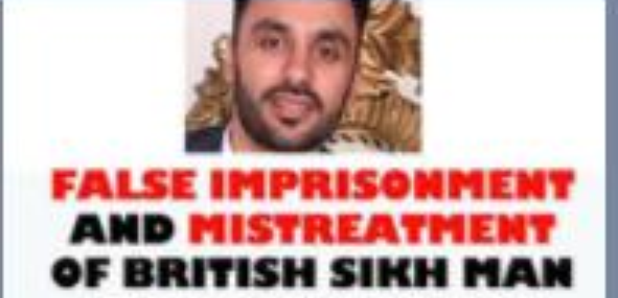 Consular staff have now met a British man arrested in India who campaigners say has been tortured by police, the Foreign Office has confirmed.
Jagtar Singh Johal, from Dumbarton, West Dunbartonshire, was detained in Jalandhar in the state of Punjab on November 4.
The Sikh Federation UK said no official charges have yet appeared, but local media reported Mr Johal's arrest was linked to the killing of Hindu leaders in Punjab.
Mr Johal, who got married in India in October, has told lawyers he has been tortured with ''body separation techniques and electrocution to body parts''.
Hundreds of Sikhs held a demonstration outside the Foreign and Commonwealth Office (FCO) in London on Thursday in support of Mr Johal.
A Foreign Office spokesman said: "Our consular staff in New Delhi have visited a British man who has been detained in Punjab.
"We have met his family to update them, and have confirmed that he now has access to his lawyer."
The Sikh Federation UK estimated that up to 700 people took part in the protest.
Representatives from the organisation also met FCO staff in London.
Jas Singh, of the Sikh Federation UK, said: "The protest was successful in terms of raising awareness and the Foreign Office acknowledged the protest.
"We want to ensure that they treat this case seriously as a high priority.
"Our worry is the safety of Jagtar while he is in police custody."