Clutha To Re-Open With Tribute To Victims
24 July 2015, 13:19 | Updated: 30 March 2016, 13:50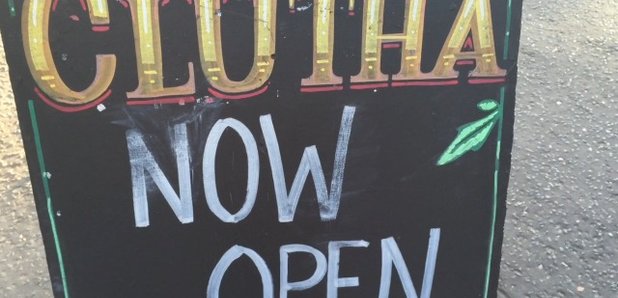 The Clutha bar in Glasgow is set to reopen after the helicopter crash in 2013 which killed 10 people.
The Clutha bar in Glasgow is set to reopen after the helicopter crash in 2013 which killed 10 people.
Scotland's First Minister Nicola Sturgeon is expected to be one of the first people through the doors of the pub, which has been closed for 20 months after a police helicopter crashed through its roof.
Guests, who will pay tribute to those who lost their lives on November 29 2013, are also expected to include relatives of those killed, survivors and emergency service workers.
The bar's owner Alan Crossan said he is reopening the venue with "mixed emotions''.
Speaking ahead of the event, he added: "It is very emotional - today is the day we give the Clutha back to Glasgow.
"Hopefully this can be a start to the process of bringing closure for the people affected.''
The interior of the old bar where the helicopter crashed remains sealed off, but a new bar has been erected in a former smoking area. Outside the pub, a mural depicts famous customers and those with links to the area.
Speaking earlier this year, Ms Sturgeon described the reopening as a "major landmark'' in the recovery of the city and its people.
"The tragedy impacted on everyone in the city and across the country,'' she said.
"However, tragedies do not define people, cities or countries - they are defined by how we respond, how we endure and how we recover.''
Pilot David Traill, who was attached to the Police Scotland air support unit, and police constables Tony Collins and Kirsty Nelis were killed when the Eurocopter EC 135 crashed on to the building.
Those killed in the pub were John McGarrigle, Mark O'Prey, Gary Arthur, Colin Gibson, Robert Jenkins and Samuel McGhee. Joe Cusker was pulled from the wreckage alive but later died in hospital.
An initial report said the aircraft suffered engine failure. The final conclusions of the Air Accidents Investigation Branch are expected to be released imminently.
Lawyers representing 17 people including injured victims and relatives of those killed described the pub's reopening as an ``important step forward'', but said people are still waiting for answers.
Elaine Russell, the partner at Irwin Mitchell Scotland who is acting for the victims, said: "Glasgow has had to endure some incredibly difficult tragedies in the past couple of years and the reopening of the Clutha pub is both an important step forward and testament to the strong community spirit within the city.
"While it is both a chance to remember the past and also look to a brighter future, it should be remembered that all of those who were injured or lost loved ones in the crash are still awaiting answers regarding what caused the helicopter to come down in the busy city centre on a Friday night.
"All of those we represent are still trying to come to terms with what they have been through or the loved ones they have lost and are unable to move on with their lives without any further information.''