Clooney Movie Opens Glasgow Film Festival
6 January 2016, 07:24 | Updated: 30 March 2016, 13:50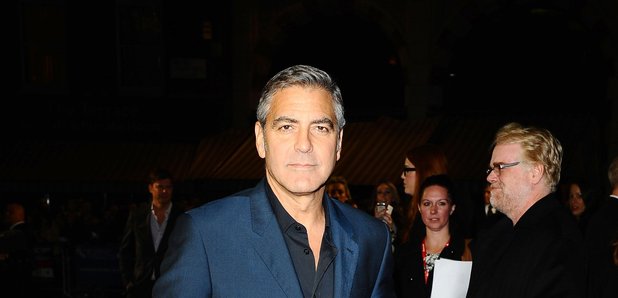 George Clooney's latest film Hail, Caesar! will have its UK premiere at the opening gala of the Glasgow Film Festival.
Set during Hollywood's Golden Age, the Coen Brothers comedy follows a day in the life of a studio fixer on the set of a Roman epic and features an all-star cast including Scarlett Johansson, Tilda Swinton, Ralph Fiennes and Channing Tatum.
Allison Gardner, the festival's co-director, said: "We like to open the festival with something special to build audience excitement for the fortnight of films to come, and Hail, Caesar! is as big and beautiful a film as you can get.
"We are absolutely delighted to be screening the Coens' wonderful, all-star salute to Old Hollywood, and especially privileged to be hosting the film's UK premiere. A rollicking good time to be had by everyone!''
Anomalisa, Charlie Kaufman's stop-motion animation that picked up the Grand Special Jury Prize at last year's Venice Film Festival, will have its UK premiere at the festival's closing gala.
The "one-of-a-kind romance'' about a travelling customer service guru features the voices of David Thewlis, Jennifer Jason Leigh and Tom Noonan.
The Glasgow Film Festival runs from February 17 to 28. Tickets for the opening and closing gala go on sale on January 18.