Climate Change Bill Must Be Strengthened
22 September 2017, 06:16 | Updated: 22 September 2017, 06:18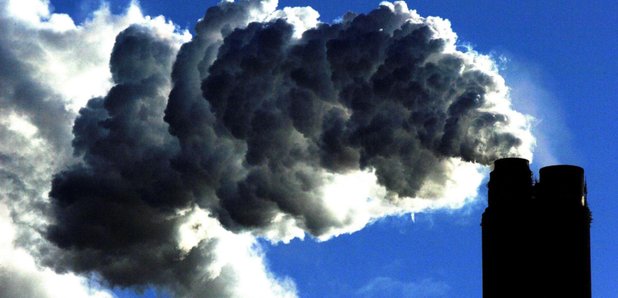 Campaigners have challenged the Scottish Government to go further and faster to tackle climate change and help protect the world's poorest people from extreme weather and famine.
A coalition of international development organisations has united to press ministers to strengthen the forthcoming Climate Change Bill.
The group - which includes Christian Aid Scotland, Oxfam Scotland, Scottish Catholic International Aid Fund (SCIAF) and Tearfund Scotland - said the "devastating" impacts of hurricanes, floods and famine across the world demonstrated the need for "bold and ambitious" legislation.
They want the Bill's proposed 90% reduction in greenhouse gas emissions by 2050 to be stepped up to a 77% reduction by 2030 and zero emissions by 2050 at the latest.
In a submission to the government's consultation on the bill, the group says: "From hurricanes Irma and Maria, to the deadly floods in South Asia, to the ongoing famine in east Africa, we've all seen the grim evidence that climate change is causing more extreme weather events and unpredictable seasons. And it's hitting the world's poorest people hardest.
"Climate change is an issue of justice, with people in developing countries often most affected by climate change having done the least to cause it.
"Our agencies are supporting some of the world's poorest women, men and children who find themselves on the frontline of climate change.
"Yet we know the impact is likely to get significantly worse unless rich countries like Scotland do much more to cut their emissions.
"Scotland can be proud of the efforts made to reduce our emissions so far but the truth is we've not done enough."
The group said it was encouraged by First Minister Nicola Sturgeon's assertion in her recent programme for government that Scotland had a moral obligation to tackle climate change.
"She is right but these welcome words must now be backed up with significant policy and funding action to substantially reduce our emissions now and in the future," they said.
"Scotland's new Climate Change Bill is a chance to begin changing the future so it's fairer for everyone.
"By putting in place a strong bill, the Scottish Government can also send a powerful message to world leaders that Scotland rejects any back-sliding on global climate commitments.
"We must show the leadership needed to re-energise and re-focus global efforts to tackle climate change."
More than 17,000 people have responded to the Scottish Government's consultation, which closes on Friday.
Climate Change Secretary Roseanna Cunningham said: "The Scottish Government recognises climate change as a huge injustice.
"The poorest and most vulnerable people across the world are the hardest hit, but they have not caused the problem.
"Scotland has cut its greenhouse gas emissions by over 40% and is championing climate justice because we take our international obligations very seriously and we know that countries like Scotland have a clear moral duty to make sure our lifestyles do not cause harm to the world's poorest people.
"We have set out ambitious proposals for a new Climate Change Bill, which includes increasing the ambition of the 2050 target in response to the international Paris Agreement.
"The public consultation on these proposals is open until midnight on September 22 and we look forward to receiving views from across Scotland.
"As well as strong domestic action to cut our emissions, our innovative Climate Justice Fund is providing much needed investment of £3m per year to empower many thousands of people in Africa's most vulnerable communities to find new skills and their own solutions to make them resilient in the face of climate change."