Charity Gets 100 Domestic Abuse Calls In A Day
7 December 2015, 06:00 | Updated: 30 March 2016, 13:50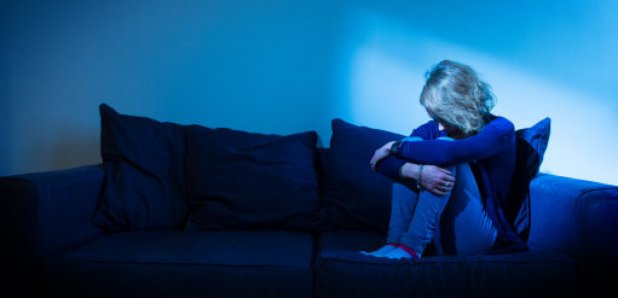 A domestic abuse charity has estimated that it deals with 25,000 new cases a year after over 100 women and children contacted them in a single day.
Women's Aid groups in Scotland were contacted by 95 women and 11 children and young people on September 17, when the charity asked call-handlers to conduct a national census of their activities.
This points to 475 new cases every week and up to 25,000 a year, according to Women's Aid researchers.
The census also found 347 women and 331 children and young people living in a Women's Aid refuge, a further 33 women seeking a refuge and nine for whom a safe and suitable place could not be found.
At least two of the women who could not be accommodated continued to live with an abusive partner.
Ten women, and their seven children, stayed with friends, family or in temporary accommodation provided by the local authority.
Scottish Women's Aid chief executive Dr Marsha Scott said: "These figures were collected on one day in Scotland, a day much like any other day, sadly.
"The findings starkly demonstrate the continued, crucial need for the advice, support, and recovery that specialist domestic abuse services offer to women.
"On any given day in Scotland nearly 100 new women contact a Women's Aid service for help with domestic abuse. What a symbol of fear, control, and resistance that number is.
"The Women's Aid network does vital work: protecting women and children and helping them rebuild their lives, seeing and celebrating the strength and resilience survivors bring to living with domestic abuse, and improving the choices available.
"Refuge spaces need to be available for women who need them. Perhaps even more important, women and children need support to stay safely in their own homes or to do a planned move, and this support needs to be easy to access and what I like to call 'domestic abuse competent.' Women and children need choices, autonomy, and the opportunity to control what happens to them. The Census Day data makes explicit how important these needs are and how far we have to go before they are met.
Scottish Women's Aid Researcher Dr Cheryl Sutherland Stewart said: "We have carried out the Census Day survey in Scotland every year for seven years, and it is now clear that these figures consistently show that on any day, around 100 women are getting in touch with Women's Aid for the first time.
"The yearly figure of 25,000 is a conservative estimate, because most groups operate reduced/emergency services on weekends so we don't include them in our figures.
"It is clear that Census Day could be any day, and that domestic abuse is a huge issue that continues to affect women and children throughout the country.
"This is credible and consistent data that clearly demonstrates the continued need for the work of the Women's Aid network in Scotland."