Charity Calls For Boxing Ban Following Death
1 October 2016, 12:21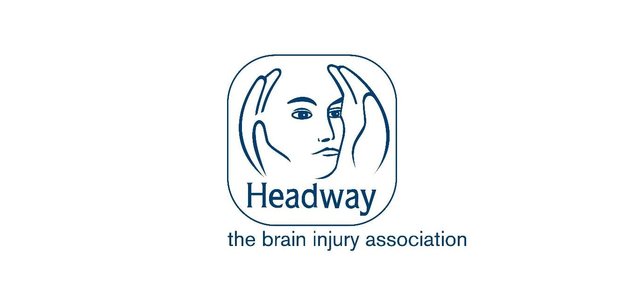 Brain injury charity Headway has called for boxing to be banned after Scottish fighter Mike Towell died following a serious injury suffered in a bout.
The 25-year-old had to be carried from the ring on a stretcher after a fifth-round loss to Dale Evans in a St Andrews Sporting Club fight in Glasgow on Thursday night.
Towell, from Dundee, was then rushed to the city's Queen Elizabeth University Hospital by ambulance accompanied by his promoter, Tommy Gilmour.
The death was later confirmed by Towell's management, and comes less than seven months after Chris Eubank and Nick Blackwell's bout, which ended the latter's career after he suffered a bleed on the skull when he was stopped in 10 rounds.
Peter McCabe, chief executive of Headway, said in a statement: "We are deeply saddened to hear of this tragic loss of life.
"This was a young father in the prime of his life and our heartfelt thoughts go out to his family and friends at this difficult time.
"Quite rightly, the focus at this time should be on supporting the family. But the question remains: how many more lives have to be damaged or lost before this senseless sport is banned?
"Sadly, this is not an isolated incident. It is another in a long line of boxing tragedies where lives have been lost or irreparably damaged as a result of brain injury.
"Only recently, fellow boxer Nick Blackwell was left in a coma following a bout with Chris Eubank Jnr. After that fight, we repeated our concerns that more young men and women are risking their lives by taking part in boxing.
"We said at the time, and many times previously, that as long as boxing is allowed to continue, more and more young lives will be damaged or lost as a result of opponents deliberately trying to cause neurological harm to each other.
"Tragically, the lessons have not been learned and this young family is paying the ultimate price."
The British Boxing Board of Control, the sport's governing body and licensing authority, has yet to comment, while Towell's management are expected to release a statement later on Saturday morning.
Towell's partner, Chloe Ross, said she was "absolutely heartbroken" to announce that he passed away peacefully shortly after 11pm on Friday evening, 12 hours after he was taken off life support.
In an emotional Facebook post she said it had been "the longest 24 hours of our lives".
She wrote: "I'm absolutely heartbroken to say my annoying best friend passed away tonight at 11.02 very peacefully.
"Michael had severe bleeding and swelling to his brain. He had been complaining of headaches for the last few weeks but we put it down to migraines with the stress of his fight.
"It has been the longest 24 hours of our lives. My baby has lost his daddy. But he will be so, so proud of his dad in what he achieved."
Members of the boxing community have paid tribute to Towell, dubbed "Iron Mike".
St Andrews Sporting Club said he "will always be in our hearts" while promoter Eddie Hearn said: "Absolutely devastated by the passing of Mike Towell - all of our thoughts with his friends and family at this time."
George Groves posted on Twitter: "Just heard the terrible news of Mike Towell. Thoughts are with his family" and Anthony Joshua said: "Sad to hear the news about Mike Towell. Thoughts go out to his loved ones".
Evans has yet to comment on his opponent's death, but described Towell as a "true warrior" in a statement issued after he was taken to hospital.
The Welshman said: "The ingredients were there for an entertaining fight and it was that, we are both punchers and so sadly for Mike he came out the wrong side.
"I never wanted to see my opponent being stretchered out of the ring. Who would ever want that sight? That was so hard for his family and my heart goes out to them."
The event at the Radisson Blu Hotel, Glasgow, was being broadcast on STV Glasgow when Towell was fatally injured.
The boxer had been undefeated going into the bout - which was an eliminator for the British welterweight title - with 11 previous wins and one draw on his professional record.
According to the BoxRec database of professional fights, Towell was knocked down in the first round and again in the fifth prior to the stoppage.
The bout was refereed by Victor Loughlin, who was also in charge of the British middleweight title fight in March between Eubank and Blackwell.