17 Edinburgh Schools Closed Over Safety Fears
11 April 2016, 10:58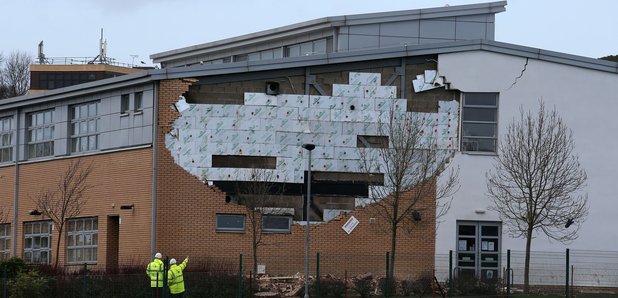 Structural engineers are carrying out checks on 17 schools in Edinburgh over safety fears as Scotland's Education Secretary described the situation as "deeply concerning''.
The schools, which had been due to open on Monday following the Easter holiday, will remain closed while detailed structural surveys take place.
More than 7,000 pupils could be affected by the closures, which were imposed due to concerns about the standard of construction in buildings.
Workers repairing serious structural issues at one city primary found "further serious defects'' within the building on Friday.
Edinburgh Schools Partnership, which operates the schools, could not provide safety assurances and the local authority decided to close the schools and a neighbourhood centre from Monday.
The schools were all built under the same public private partnership contract.
Scotland's largest teaching union has joined calls for a review of all PPP contracts in Scotland.
Educational Institute of Scotland general secretary Larry Flanagan said: "The EIS welcomes that the safety of pupils and staff is being treated as a priority, while recognising that these short-notice closures will be highly inconvenient for pupils and parents.
"However, we must also question how such significant defaults could escape normal building control scrutiny and we believe it is now necessary for an urgent review of all PPP/PFI contracts, including the terms of the private maintenance contracts which are often both expensive and extremely restrictive.''
Education Secretary Angela Constance says: "The situation is deeply concerning. I want to reassure parents that the safety of pupils is paramount.
"The Scottish Government expects all local authorities to exercise their duties in the provision of education in a safe environment.
"The immediate priority is to ensure that everything is being done to support children.
"We will certainly need answers about what went wrong and why.
"There are, of course, big questions about PFI contracts. It's no secret that this Government has long-standing concern but I've no doubt that when parliament reconvenes in three or four weeks' time that there will be renewed interest in this area.''
Edinburgh City Council leader Andrew Burns said the authority had no option but to close the schools.
He said: "Clearly we have every right to expect these schools to have been built to a good standard and in accordance with industry practice. We now know this isn't the case.''
A statement on the council's website said: "The surveys are now focusing on secondary schools as a priority, with S4, S5 and S6 pupils preparing for exams in the coming weeks.
"The affected secondary schools are Gracemount, Craigmount, Firrhill, Drummond and Royal High.
"It is hoped a clear picture on the secondary schools, including alternative arrangements if required, will be available by Tuesday.''
Scottish Government officials have asked all councils across Scotland to conduct "any necessary checks'' on their own buildings following the closure decision and First Minister Nicola Sturgeon chaired an emergency meeting of the Government's resilience committee over the weekend.