Buyer Beware On Black Friday
23 November 2018, 07:40 | Updated: 23 November 2018, 07:41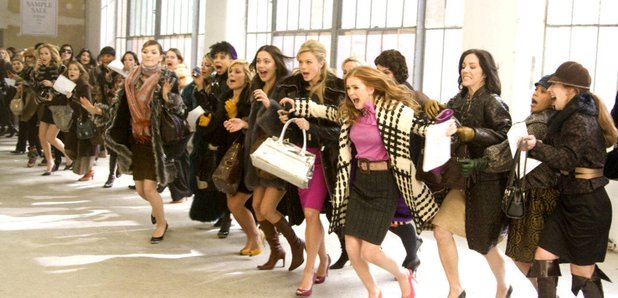 A charity is speaking out on Black Friday to warn shoppers to beware of being "ripped off" if they buy from online marketplaces.
Citizens Advice Scotland said research shows that while 73% of UK adults now use such websites, more than half do not know they have fewer rights when they buy from a private seller, compared to if they buy from a business.
Last year 1,390 people in Scotland contacted the Citizens Advice consumer service to report problems with online marketplaces - websites where businesses and private individuals list and sell their products.
The main issues were being sold faulty goods or goods that became defective shortly after sale, receiving a sub-standard service from the seller, delay in the goods being sent, or them not arriving.
The charity said if you buy from a private seller the principle of "buyer beware" applies, meaning while the seller cannot misdescribe the item, they can omit information.
Derek Mitchell, Citizens Advice Scotland chief executive, says: "Today is Black Friday - the biggest day of the year for online purchases, and next week is National Consumer Week - kicking off with cyber Monday.
"So this seems like a good time to remind Scots that there are specific risks to buying in online marketplaces, but also that they have
consumer rights and should be aware of these if something goes wrong.
"Before clicking the buy button, it is really important that you check the product information, otherwise you risk being left out of pocket.
"We also recommend reading previous reviews and saving screenshots of your purchases. Also remember that you lose financial protection
when you don't use a credit card or an authorised transaction site such as PayPal.
"The data we publish today shows that too many people are being ripped off.
"The Citizens Advice network is always ready to help people who feel they have been mis-treated, but the best way to avoid the problem is
to follow our top tips when buying online."