Businesses 'support' Edinburgh tourist tax
21 November 2018, 16:24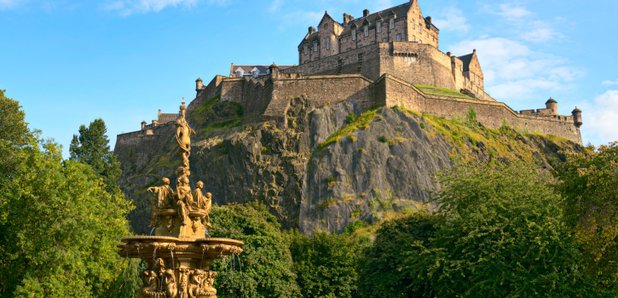 A majority of businesses in Edinburgh support the introduction of a tourist tax, according to a study.
Research carried out by the Edinburgh Chamber of Commerce indicates 69% of nearly 200 businesses and organisations across the city would back a Transient Visitor Levy (TVL).
The survey was conducted among businesses in a range of sectors, including hospitality, financial services, creative industries and transport.
Respondents said they would most favour a "per person, per night" charge - a form of levy currently employed by several European countries, including Spain and France.
Results were more split in the hospitality and tourism sector, with only half of the 28 businesses which responded indicating support for a TVL.
Edinburgh attracts more than four million visitors each year, contributing more than £1.4 billion to the local economy.
The number is expected to grow, generating an additional £485 million for the city by 2020.
Proposals to introduce a TVL in Edinburgh have long been discussed at local government and national level.
The City of Edinburgh Council has previously called for the Scottish Government to introduce such a measure.
Earlier this year, ministers announced a national consultation on the issue.
Liz McAreavey, chief executive of Edinburgh Chamber of Commerce, said: "The potential introduction of a TVL in Edinburgh is one of the most significant issues being discussed in our city and it is only right that business has its say.
"After an extensive consultation with our members, we have found broad support for the principle of a levy, which increases further if funds were dedicated to improving the city's infrastructure.
"We look forward to seeing the City of Edinburgh Council's proposals for the use of funds raised by a TVL and we remain committed to improving the environment for the businesses that serve as the backbone of our local economy.
"We will be submitting to the Scottish Government's consultation, articulating our own position and that of Edinburgh's business community, in due course."
Scottish Green MSP Andy Wightman said: "These are encouraging findings, which support the Scottish Greens' case for renewed local democracy, with our cities and communities having greater control of the funds they raise.
"What level is charged is a local matter; the principle of devolving this power is what the Scottish Government must decide on.
"It's an obvious solution to boosting the funding of local infrastructure and services and is the least SNP Ministers could do if they expect Greens to enter into discussions over the coming year's budget. Local discretion over a visitor levy would bring Scotland into line with other normal European democracies."