Broadcasting regulator investigating The Alex Salmond Show on RT
18 December 2017, 14:10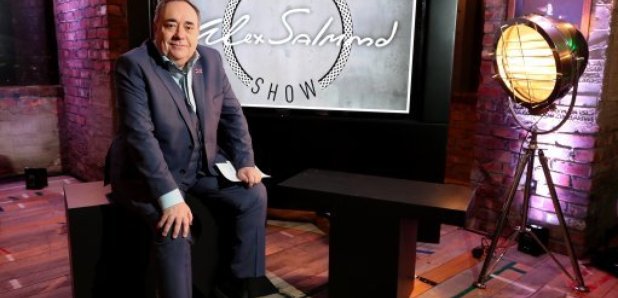 Broadcasting regulator Ofcom is investigating Alex Salmond's RT programme.
The watchdog is examining the first episode of the former First Minister's show on the state-funded Russian channel, formerly known as Russia Today, to discover whether it broke accuracy rules.

The episode of The Alex Salmond Show broadcast on November 16 included a series of tweets presented as coming from the audience and it is understood the investigation centres on allegations that this was not the case.

An Ofcom spokeswoman said: "We are investigating whether this programme breached our rules on due accuracy."

It is understood the broadcasting regulator has received one complaint on the issue under investigation.

Guests on the episode included deposed Catalan president Carles Puigdemont, Tory MP Crispin Blunt and Labour peer Baroness Helena Kennedy.

Mr Salmond's decision to host a programme on the network has been criticised by opposition politicians as well as by his successor as First Minister, Nicola Sturgeon, who said she would have "advised against RT and suggested he seek a different channel".

RT has been branded a ''Russian propaganda channel'', but the former MP insisted his production company, Slainte Media, would have editorial control over the show.

A spokesman for Slainte Media said: "This is an investigation by Ofcom into a single complaint in relation to tweets and messages used on the first edition of The Alex Salmond Show.

"As we said when the complaint was first made public on November 17, we will be happy to co-operate with the Ofcom investigation and are confident of a satisfactory outcome."

The spokesman added the Ofcom bulletin which includes the investigation into The Alex Salmond Show also lists nine additional investigations into other broadcasting organisations spanning a two-week period.