Boy's cemetary death 'avoidable'
25 January 2018, 17:24 | Updated: 25 January 2018, 17:26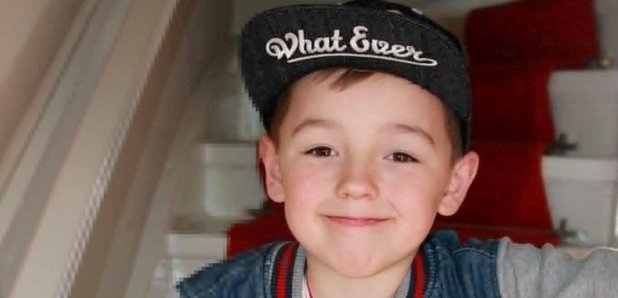 An inquiry's ruled the death of a young boy at a cemetary in Glasgow could have been avoided.
Ciaran Williamson died in May 2015 when a headstone fell on him at Craigton Cemetary.
A fatal accident inquiry's said the city council's inspection procedures should be improved.
Cllr Anna Richardson said: "I accept the Sheriff's findings. We are sorry and our thoughts remain with Ciaran's family and friends.
"It is clear that the Sheriff expects national guidelines and advice to be put in place for all cemeteries and, in particular, for dealing with larger and often older memorials. The council will adopt those guidelines once they are available.
"The council had already taken steps that address the Sheriff's other recommendations prior to the inquiry and used the expert evidence heard in court to further strengthen its procedures.
"We welcome the Sheriff's very clear statement that no cemetery is a safe place for play."
Ciaran's dad, Ryan Williamson, said: "The very strong recommendations made by the sheriff are the best outcome we could have hoped for and I would like to thank her for the work she has done.
"It should have never taken the death of my son for this issue to be addressed by the authorities.
"Had Glasgow City Council properly maintained the cemetery Ciaran would still be alive today.
"The recommendations made in the FAI must be acted on immediately by the city council and by the Scottish Government.
"An accident like this, which was completely preventable, must never happen again. No family should ever have to suffer the loss we have."
Ciaran's grandmother, Margaret Aitken, added: "Ciaran was a wonderful child with his whole life ahead of him and he is missed every single day.
"The thing that upsets me so much is knowing that had basic maintenance been made in the graveyard he would still be alive.
"The report has made clear what needs to done to stop this ever happening again but I just feel devastated that it took the death of my beautiful grandson to take us to where we are today."