Big Yin Gets Honorary Degree
22 June 2017, 09:24 | Updated: 22 June 2017, 09:42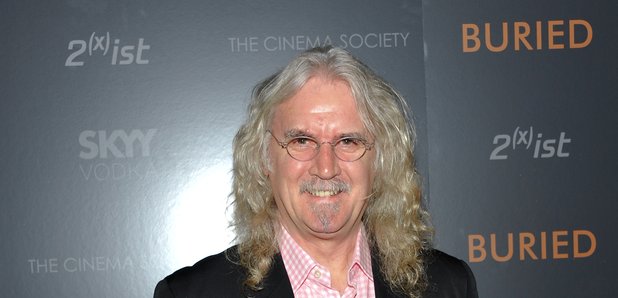 Sir Billy Connolly will receive another accolade from his home town later when he is made an honorary doctor of the University of Strathclyde.
Fondly known as The Big Yin, he will be recognised for his contribution to society at a university graduation ceremony in the Barony Hall in Glasgow on Thursday.
The comedian, who is to get a knighthood in the Queen's Birthday Honours List, will celebrate his 75th birthday this year.
He joked he should be called Sir Lancelot after being knighted, saying that "Sir Billy doesn't quite have the same ring'' to it.
He grew up in the Partick area of the city and worked in the Govan shipyards before pursuing a career as a folk singer in the Humblebums alongside the late Gerry Rafferty.
Others receiving honorary degrees from the university include Dr Max Nikias, president of the University of Southern California; Nigel Whitehead, group managing director of BAE Systems; Nigel Cantwell, an international consultant on child protection; and Richard Hunter, convener of court at the University of Strathclyde.
Awards will also be given for alumna and alumnus of the year to Baroness Nosheena Mobarik and Calum Paterson respectively.
About 3,000 students will be graduating from the ceremonies being held between June 22 and 30.