BiFab Meetings Taking Place Now
13 November 2017, 11:11 | Updated: 13 November 2017, 11:15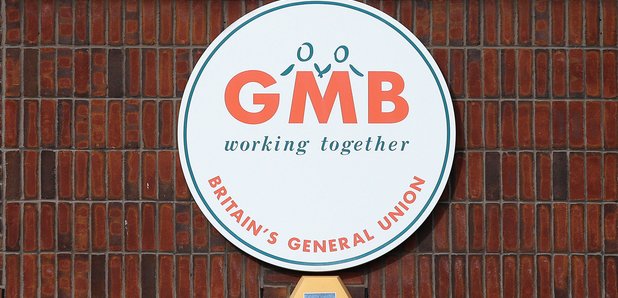 Ministers have said they will "leave no stone unturned" in attempts to find a positive outcome for a major employer feared to be on the brink of administration.
Unions have raised fears over 600 potential job losses at offshore engineering firm Burntisland Fabricators (BiFab), which is understood to have filed a notice of intention to appoint administrators.
The company builds equipment for the oil and gas industry at yards in Fife and on the Western Isles, and has also been active in the renewable energy sector.
Unions have warned the closure of those yards, with the loss of skilled, well-paid jobs, is "not an option".
Talks on the company's future involving various interested parties are believed to have been held over the weekend, with further emergency meetings taking place on Monday.
Paul Wheelhouse, Holyrood's energy minister, said: "We're clearly very much aware that this is a distressing time for the workforce and I want to give them reassurance that we're working extremely hard with the management of the company and key stakeholders to make sure that we deliver a positive outcome here.
"We know that the company has a great track record working in oil and gas, and has been moving into renewable energy projects recently, and they have an excellent workforce. But they have encountered difficulties in the current contract they have."
Mr Wheelhouse said the notice of intention to appoint administrators gives the company a period of time to work closely with their clients and other interested parties to deliver a solution.
He said contract staff would be at work as usual on Monday but added: "Clearly, the clock is ticking, we have to work closely with the company and with their stakeholders to try and deliver a solution here."
Mr Wheelhouse also said ministers are looking at all options to help support the management team at BiFab.
"I want to reassure you of that point, that we will leave no stone unturned," he said.
"We are dealing with a very sensitive situation, with a very significant company that is important to the Scottish economy.
"The Scottish Government is working extremely closely with the management team at BiFab to help deliver a positive outcome here."
The GMB union has 440 members across BiFab's three yards in Burntisland and Methil in Fife and Arnish on the Isle of Lewis.
GMB Scotland Secretary Gary Smith said he and union members are "absolutely furious" that they found out about the situation at the company through the media.
He said that hundreds of workers - and many hundreds more in the supply chain - are worried about the future.
"We need to understand why, what's happened, who knew what, when," he said.
"I'm very clear, closure of those yards and the sacking of those workers is not an option."
He went on: "The Scottish Government has talked about (Scotland as) the Saudi Arabia of renewables.
"Every political interest in Scotland has told us that renewables are the jobs of the future.
"If they do not do something to secure the future of these yards, it will be a hammer blow to their credibility."