Bid To Block Fox Hunting Changes
14 July 2015, 07:18 | Updated: 30 March 2016, 13:50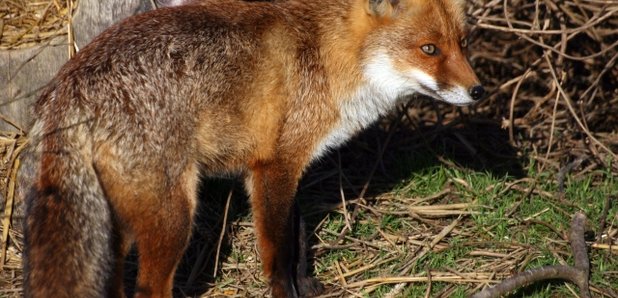 The SNP have decided to vote against plans to change the law on fox hunting in England and Wales.

Bid To Block Fox Hunting Changes
The SNP have decided to vote against plans to change the law on fox hunting in England and Wales.
The nationalists are to ditch their traditional abstention from non-Scottish issues to join forces with Labour tomorrow in a move that is almost certain to outweigh support for the controversial move among Tory MPs.
The SNP's Westminster leader Angus Robertson said the party hoped to send a clear message to the "arrogant'' Government amid continued disputes over proposals to hand MPs south of the border a veto over English-only law.
Campaigners are angry about proposed changes to the Hunting Act to bring England and Wales into line with Scotland on using dogs to flush out foxes to be shot.
Traditional fox hunting with dogs is illegal across Britain, but in England and Wales just two dogs can be used to flush out a fox so that a farmer or landowner can shoot it, while in Scotland an unlimited number of dogs can be used.
Tory MPs have been given a free vote on the issue but hunting supporters appear unlikely to muster sufficient numbers to win the vote now that the SNP has thrown its new-found muscle behind the No camp.
High-profile animal welfare activists including Queen guitarist Brian May will take part in a rally outside Parliament by the "Team Fox'' coalition of animal welfare groups, including Animal Defenders International, urging MPs to keep the ban intact.
The decision comes amid ongoing controversy over the Government's plans to introduce English Votes for English Laws (Evel) - which are due to be debated immediately afterwards, adding spice to the showdown.
SNP leader Nicola Sturgeon, who attended the meeting of the party's SNP MPs in Westminster where the decision was made, had in February specifically identified fox hunting as the sort of English-only issue on which they would not exercise their Commons voting rights.
"The SNP have a long-standing position of not voting on matters that purely affect England - such as foxhunting south of the border, for example - and we stand by that,'' she wrote in The Guardian.
"Where any issue is genuinely 'English-only', with no impact on Scotland, the case for Evel can be made.''
But Mr Robertson issued a strongly-worded justification of the decision.
"We totally oppose fox hunting, and when there are moves in the Scottish Parliament to review whether the existing Scottish ban is strong enough, it is in the Scottish interest to maintain the existing ban in England and Wales for Holyrood to consider,'' he said.
"We are in a situation where the Tory government are refusing to agree to any amendments to improve the Scotland Bill - which are supported by 58 of Scotland's 59 MPs - and imposing English Votes for English Laws to make Scotland's representation at Westminster second class.
"In these circumstances, it is right and proper on fox hunting by voting with Labour against the Tories' proposals to relax the ban - in the process, reminding an arrogant UK government of just how slender their majority is - just as we will vote against the Tory welfare cuts next week, and appeal to Labour to join us.''
Celebrities including Ricky Gervais, Morrissey, Sadie Frost and Stella McCartney have joined the campaign against the proposed change, which has prompted accusations the Government is trying to sneak fox hunting in through the back door, knowing it would not win a free vote to repeal the Hunting Act in Parliament.
Actors Colin Baker and Julia McKenzie, comedian Alexei Sayle, TV presenters Chris Packham and Victoria Stilwell, naturalist Dame Jane Goodall and former Conservative MP Ann Widdecombe are among more than 20 high profile people who have signed a letter to MPs.
The letter warns that the Government is attempting to "weaken the Hunting Act though the back door, knowing full well that a free vote would maintain this effective, compassionate law''.
But hunting supporters are backing the move, saying traditional hunting would remain illegal and it would make it easier to manage fox populations.
A Conservative source said: "This is a technical change to bring the law in England and Wales more closely into line with Scotland.
"Hunting is a devolved issue. The SNP's decision to vote on a draft law that does not affect Scotland at all shows exactly why Conservatives committed in our manifesto to ensure laws that only affect England can only be passed with the consent of English MPs.''
Robbie Marsland, director of League Against Cruel Sports Scotland, said: "We applaud the decision of the SNP to oppose repeal of the Hunting Act through the back door. They have rightly taken a stand against animal cruelty and we look forward to working with them to strengthen the ban in Scotland to ensure no one is able to encourage a pack of hounds to chase and rip apart a wild animal.
"We hope that MPs from all parties will join with the SNP on Wednesday to vote against the weakening of the Hunting Act, recognising that supporting this repeal in disguise would be a step backwards for animal welfare and democracy''.