Benefit Of New Powers Could Take Time
18 April 2016, 06:00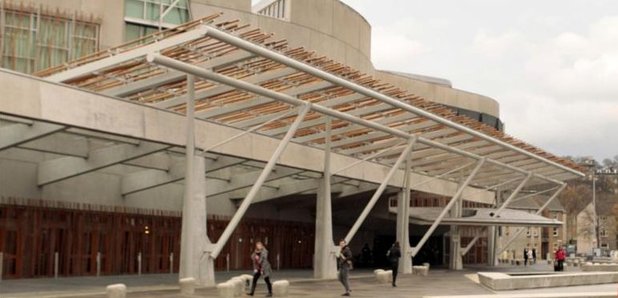 Political parties could take some time to take advantage of the opportunities new devolved powers will bring to Holyrood, a leading figure in the trade union movement will say.
Grahame Smith, general secretary of the Scottish Trades Union Congress (STUC) believes the campaign in the run up to May's election "doesn't yet reflect the possibilities provided by new powers''.
With responsibilities over income tax and welfare to be transferred to MSPs from April 2017, Mr Smith says the vote will be "the most important election to take place since the Scottish Parliament was re-established in 1999''.
He wants party leaders to bring forward "bold ambitious policies'' that will attempt to tackle some of the ``hitherto intractable problems in the Scottish economy and society''.
Mr Smith, who will make the plea as the STUC annual congress begins in Dundee, will say: "The next Scottish Government will wield new powers on tax, welfare and employment programmes, powers with the potential to make a substantial, positive difference to the lives of working people in Scotland. The next Scottish Government really has to aspire to more than just managerial competence.
"Unfortunately, the campaign going on around us doesn't yet reflect the possibilities provided by new powers. Indeed, the nature and quality of debate suggests that it could take some time for our political parties to recognise that new opportunities exist, let alone grasp them.''
He wants parties to bring forward "policies that will have a real impact on reducing poverty and inequality, that are based on the evidence of what works rather than their populist appeal or soundbite suitability''.
He will also warn there is a "real danger'' that a relatively low turnout on May 5 followed by an "uninspiring programme for government could lead to a downward spiral in political engagement and growing cynicism and division'' across the country.
In a statement ahead of the election, the STUC is making a number of key demands on the next government, which it says "will help build a more resilient economy and a fairer, more equal nation''.
These include not implementing Westminster's controversial trade union reforms, and "significant tax reform'' featuring the adoption of a "new approach'' to taxing high earners with new bands and thresholds, and the replacement of the council tax with a "steeply progressive property tax based on regular revaluations''.
The next government should also "invest heavily in childcare'' and work towards the "goal of universal provision for all children and young people'', according to the STUC.
Mr Smith will say: "In health, the real challenge is not the time it takes to get a patient from A&E to a bed in a ward. It is that if you live in Drumchapel or Lochee that you're likely to die 10 years earlier than if you live up the road in Bearsden or Broughty Ferry.
"In education, the political obsession with testing won't make it any easier for young people from poor households to get to university or when they graduate to earn as much their richer peers on the same course. There is a premium for being rich, and poorer students - no matter how hard they work, or how talented they are - cannot catch up.
"High quality, sustainable employment opportunities remain absent in some areas of the country decades after the demise of traditional industries such as coal, steel and engineering.
"Health inequality, access to education, and support for high quality jobs in our most deprived communities should be key policy priorities for our politicians. We should expect nothing less of our political leaders all of whom need to raise their game.''
With the congress due to hear from both First Minister Nicola Sturgeon and Scottish Labour leader Kezia Dugdale, Mr Smith will say: "We need a new approach to industrial policy, a step-change in support for childcare and for a Trade Union Bill in Scotland designed to embed Scotland's alternative approach to industrial relations throughout the public sector and the wider economy.''