Belfast Police On Standby For Linfield v Celtic Match
14 July 2017, 09:23 | Updated: 14 July 2017, 09:28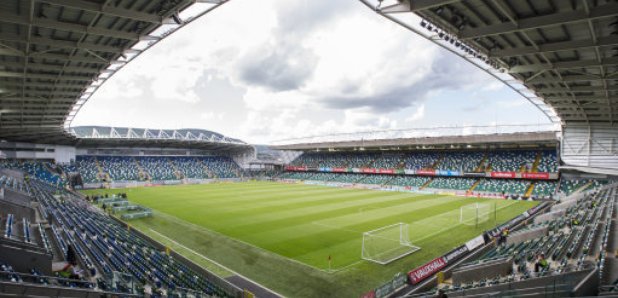 Police in Northern Ireland are on standby for this evening's highly anticipated Champions League clash between Linfield and Celtic at Windsor Park in Belfast.
A large security operation is expected to be in place across the city for the event.
The qualifier was moved back from July 11/12 to avoid a clash with Orange Order commemorations at the height of the marching season.
Despite the postponement, Celtic have opted not to take up their ticket allocation for the qualifier due to fears of trouble among the club's supporters and Linfield's loyalist fans.
The PSNI insisted on Wednesday that the decision not to accept their allocation of away tickets for the game was taken "solely by the football club and was not made by PSNI''.
However, Celtic later announced they were extremely surprised by the PSNI's statement.
"This is clearly not our understanding of the situation,'' the club said.
Celtic added that they stood by a statement they made in June which claimed that the PSNI had raised security concerns.
"The safety and security of all Celtic supporters travelling and attending matches is of paramount importance to the club,'' the statement also said.
In his pre-match press conference on Thursday, Northern Ireland-born Celtic manager Brendan Rodgers said he was "disappointed'' there would be no away fans at the game.
"The football club haven't been able to have assurances for their safety, which is sad for me. Coming back to Northern Ireland and a new Northern Ireland and not be able for some way ensure that the supporters' safety is guarded, then that is a problem for me,'' he said.
Linfield chairman Roy McGivern has insisted that his club would have welcomed Celtic fans to Windsor Park.
He also said he'd "be amazed'' if there were no Celtic fans inside the ground.
Belfast City Council has funded a fanzone for Celtic football fans at a pub complex in west Belfast.
Celtic fans who are unable to attend the match will be able to watch it on big screens at the designated fan zone in the Devenish complex.
Sinn Fein councillor Matt Garrett, who tabled the proposal for the council grant for the fanzone, said the money was supporting the "external part of the fanzone'' and "not any of the commercial elements of the Devenish''.
Former Lord Mayor of Belfast Brian Kingston said he would have liked to have seen arrangements made where Celtic fans could have attended.
"But that was a decision of the Celtic board, they chose not to make tickets available,'' he added.