Barclays plans 2,500 new jobs in Glasgow
23 July 2018, 09:16 | Updated: 23 July 2018, 09:18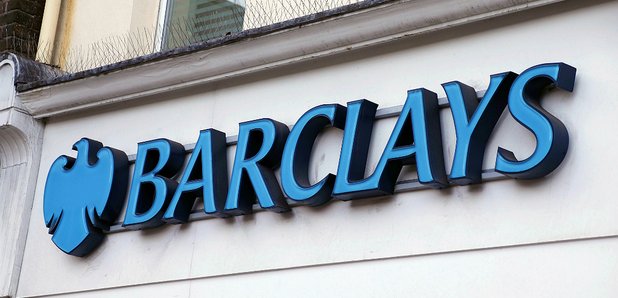 Barclays has announced plans to create up to 2,500 new jobs in Glasgow.
The bank is developing a new campus at the city's Buchanan Wharf, providing a base for its functions, technology and operations teams.
Paul Compton, chief operating officer at Barclays, said the development was a "flagship project" for the bank.
Scotland's First Minister Nicola Sturgeon said it would be "transformational" for Glasgow.
Barclays has agreed to buy the Buchanan Wharf campus development from Drum Property Group Ltd, and is currently working with them to finalise the design of the new facility.
The bank said the campus, located on the banks of the River Clyde, will play "a pivotal role in the execution of Barclays' long-term strategic priorities" and will be one of a small number of key global sites.
It is expected that, once completed, it will be able to accommodate up to 2,500 additional roles, doubling Barclays' current workforce in Scotland and making the bank one of Glasgow's biggest commercial employers.
Scottish Enterprise has provided £12.75 million of grant funding for the project.
The funding agreement requires at least 42% of new jobs to be high value, and at least 341 will be for disadvantaged workers or those who have a disability.
Ms Sturgeon said: "This is a project that will be transformational for Glasgow, creating up to 2,500 new jobs in the heart of the city.
"The new campus will strengthen Glasgow's financial services sector and shows Scotland continues to be a highly attractive location for inward investment.
"I am particularly pleased that as part of this investment, Barclays has committed to employing local people who often face barriers into work, including those with disabilities and young people."
Mr Compton said: "The Glasgow campus, alongside others in Whippany, New Jersey, and Pune, India, is part of a global strategy to create world-class facilities for our functions, technology and operations teams.
"This new campus at Buchanan Wharf is a flagship project for the bank, which builds on Barclays' long history in Scotland and clearly demonstrates our commitment to supporting the UK economy.
"This is a fantastic opportunity to deepen our close ties with local communities and academic institutions to attract and retain the very best talent. It will be somewhere that our colleagues are incredibly proud to work."