Bailey Gwynne Murder Trial Latest 2/3/16
2 March 2016, 15:44 | Updated: 30 March 2016, 13:50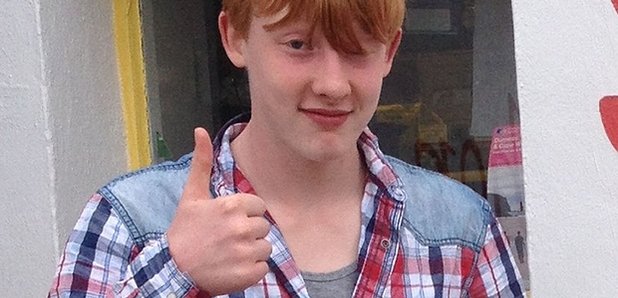 A teenager accused of murdering a school pupil showed a friend a knife he had days before the attack, a court has heard.
Bailey Gwynne, 16, suffered a fatal wound at Cults Academy in Aberdeen on October 28 last year.
A 16-year-old youth, who cannot be named for legal reasons, denies murdering him.
On the second day of the trial at the High Court in Aberdeen, a friend of the accused said he had shown him a knife and knuckledusters he had in his possession on several occasions from the end of 2014.
The witness said: "He just thought it was something cool to have.''
The friend said he was shown a knife on the Monday or Tuesday before the alleged murder.
He said: "I said you're too young for that kind of stuff, you might get caught or get in trouble.''
The accused denies murdering Bailey and being in possession of knives or bladed instruments and two knuckledusters on occasions between August 1, 2013 and the day of the alleged murder.
The friend said he was shown a knife by the accused on more than 20 occasions and the knuckleduster more than 40 times.
He said the accused told him he had got the items online.
The witness said the knife was a different one to that shown to the jury on Tuesday which they heard was recovered from a bin at the school after the stabbing.
It has been agreed by the prosecution and the defence that Bailey died as a result of being struck on the body with a knife by the accused.
Witnesses said they were not aware of any conflict between the two before the name-calling and fight that ended with Bailey being stabbed.
Bailey was with the accused and several others in a corridor at lunchtime when he refused someone a second biscuit from the packet he had, the trial heard.
A friend of the accused said: "I think it was Bailey that said something first - he called (the accused) a fat c***'.
"He called Bailey's mum a fat b****'.
"I don't know what order it was in.''
The court heard that Bailey, who was leaving the area, returned and confronted the accused about what he had said.
The witness said he was shocked because Bailey "was really shy and known not to fight back''.