Arrests After £2m Of Ex-Legal High Pills Found
2 March 2017, 17:10 | Updated: 2 March 2017, 17:13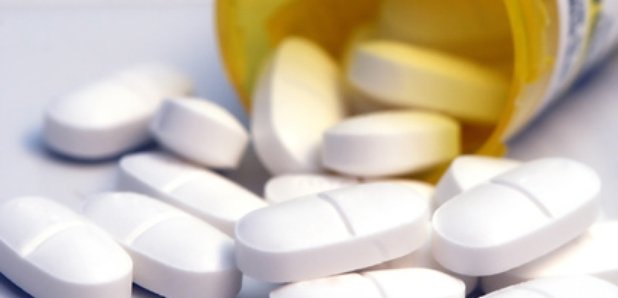 Police have arrested three men after more than £2 million of psychoactive substances were seized.
An estimated £2,089,000 of pills, believed to be Etizolam, were recovered from an industrial premises in Paisley, Renfrewshire.
The drugs were found when officers searched premises in Back Sneddon Street under warrant at 3.25pm on Wednesday.
Houses were also searched in Osprey Crescent in Paisley and Blackwood Terrace in nearby Johnstone as part of the operation.
More than two million pills were recovered, as well as manufacturing equipment.
Police Scotland said three men aged 38, 42 and 43 have been arrested in connection with alleged offences contrary to the New Psychoactive Substances Act 2016.
Detective Inspector Suzanne Chow said: "Psychoactive substances can be as harmful as controlled drugs.
"In all cases, users just do not know what they are taking or what the effects could be.
"Psychoactive substances cause significant harm in communities and we will always take action against those who are alleged to be involved in the manufacturing or supply of any controlled drug or substance.''