Appeal From Parents Of Missing Teen
27 September 2016, 12:49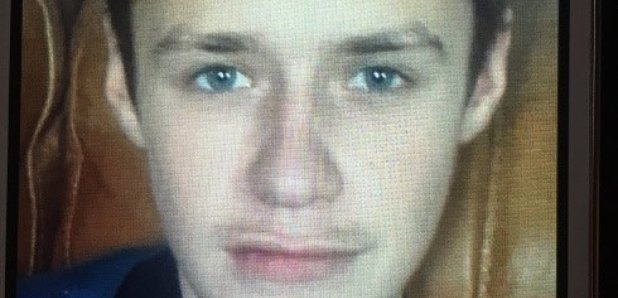 The father of a vulnerable teenager missing for more than a week has made an appeal for him to get in touch.
Scott Diver, 16, from Clydebank, West Dunbartonshire, was last seen at home on September 17.
His father, also Scott, appealed for him to get in touch and said he is not in any trouble.
He read a family statement alongside Police Scotland Inspector John Mullen at a press conference.
He said: "Scotty, if you see this please get in touch. You are not in any trouble, we just want you home or at least let us know you're safe.
"All the family are missing you, especially me and Nana and your family in the Isle of Man.
"Can I ask anyone who might be helping Scott stay away from home to remember he relies on daily medication which he hasn't had for at least 10 days.
"Scotty, we love and miss you and want you home.
"You can contact us on the Missing People text service on 116 000 through phone or text even if you have no credit.''
Mr Mullen said: "Scott is a vulnerable young boy who has just turned 16.
"His family are devastated at his disappearance and I would urge anyone who knows where he is to contact police via 101.''
The teenager is described as 5ft 7in, of slim build, with dark hair and blue eyes. When last seen, he was wearing a navy Adidas tracksuit with light blue stripes down the arms and legs, a white T-shirt and navy Adidas training shoes with grey stripes.
Anyone with information can use the dedicated email address: scottdiverinquiry@scotland.pnn.police.uk.