Alarmed security barriers tested in Edinburgh
10 April 2018, 11:17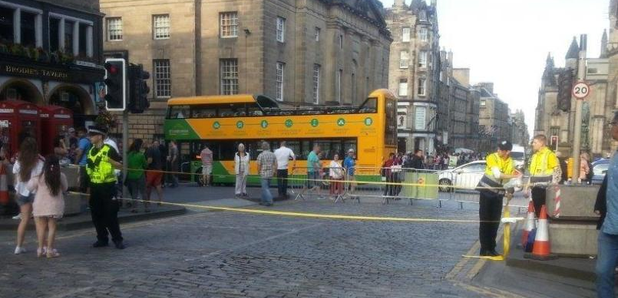 Edinburgh City Council is considering installing brand new anti-terror barriers - which sound an alarm during a potential attack.
They'd be used during festivals and events in the city centre - in what would be a UK first.
Councillors reckon they could become regular fixtures on the likes of the Royal Mile, The Mound and St Andrews Square.
A spokesperson for the City of Edinburgh Council said: "As a Capital city and a major destination for festivals and events, appropriate measures are put in place every year to ensure the security of our crowded places. We were the first Council to work with local Police devise and develop our own protection system, which is always reviewed to ensure it is fit for purpose.
"Officers are now working on a set of flexible and robust security barriers which can be used in different locations throughout the year. This is not in response to any threat, rather the Council acting proactively in partnership with Police Scotland to enhance the strength and longevity of the temporary barriers we already have available. They are a public safety precaution and we hope they will be viewed as the city continuing to put public safety first.
"Further testing will take place and a report detailing the protection of the city centre will be brought forward to a future meeting of the Culture and Communities Committee."