Adele Smashes Oasis's Sales Record
26 November 2015, 14:11 | Updated: 30 March 2016, 13:50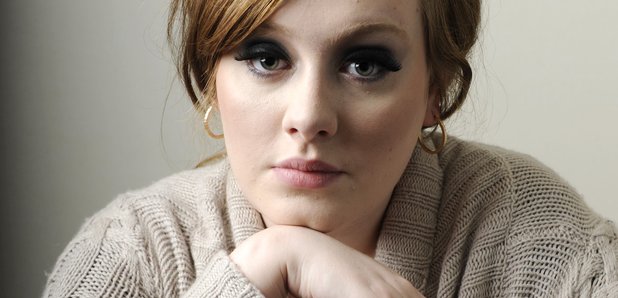 Adele has overtaken Oasis's 18-year sales record with her latest album 25, as she claimed a new chart victory.
The Oscar-winning Skyfall singer's third full-length record has sold 737,000 copies within its first week of release, surpassing Liam and Noel Gallagher's Britpop band, who have held the record since 1997, according to the Official Charts Company.
However, Oasis continue to hold the sales record for the first three days with their third album, Be Here Now, which shifted 696,000 sales when it was released in August 1997.
25 - which Adele described as a ''make up album'' and comes four years after 2011's 21 - is already a huge hit in the US.
It has smashed sales records in the US, having sold 2.8 million copies in the first five days, including 1.45 million digital sales, according to Nielsen Music.
The album, which features the Number One single Hello, has enjoyed more success than its predecessors, 21 and 19.
21, which was out in January 2011 and included singles such as Rolling In The Deep, Rumour Has It and Someone Like You, sold 208,000 copies in its first week, while Adele's debut, 19, had first week sales of 73,000 when it was out in February 2008.
Adele's latest achievement comes as she announces European tour dates in 2016, which includes shows in Glasgow (Hydro 25th and 26th March) Belfast, Manchester, London, Glasgow and Birmingham.
In a video on Facebook, made up of blunders, the 27-year-old said: ''I have been bluffing the whole time and I am so relieved to finally tell you I am of course coming on tour and I can't wait to see all of you there.''
Standing in front of a map, she then pointed to countries such as the UK, Ireland, Sweden, Norway and France with a wand, joking: ''Oh my God, it's hard work being Harry Potter.''