Action plan to cut suicides by 20%
9 August 2018, 11:59 | Updated: 9 August 2018, 12:02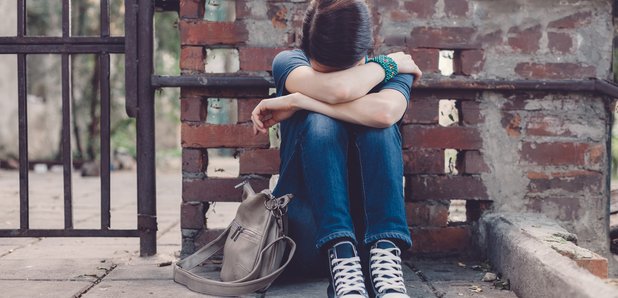 Scotland is to set up a special suicide prevention group as part of efforts to reduce the number of people who take their own life by 20%.
The National Suicide Prevention Leadership Group (NSPLG) - which is being backed with £3 million of funding - will be set up by September, to implement measures in the new suicide prevention action plan.
The delayed blueprint sets out 10 measures aimed at cutting the number of deaths by suicide - including a commitment for the Scottish Government to fund refreshed mental health and suicide prevention training by May 2019.
NHS workers will be required to receive training in mental health issues and suicide prevention as part of the proposals, while ministers are also pledging "timely and effective support" for those affected by suicide.
Mental Health Minister Clare Haughey launched the new plan, and also announced that former Police Scotland deputy chief constable Rose Fitzpatrick will chair the NSPLG.
The new document replaces Scotland's previous suicide prevention strategy, which ran from 2013 to 2016.
There were 680 probable suicides registered in Scotland in 2017, down from 728 in the previous year.
The latest figures, however, revealed a slight rise in probable suicides among men, up from 517 in 2016 to 522 last year.
The Scottish Government wants to see a 20% reduction in suicides by 2022.
Ms Haughey, a former mental health nurse, said: "Every life matters and no death by suicide should be regarded as either acceptable or inevitable.
"Over the past decade, Scotland has made real progress in reducing deaths by suicide, but we have far more to do. We want a Scotland where suicide is preventable, and where anyone contemplating suicide or who has lost a loved one gets the support they need.
"This plan sets out how the Scottish Government and our partners will achieve this and it makes clear that suicide prevention is everyone's business.
"Our approach recognises the need to work together across sectors and organisations to identify and support people in distress, strengthen communities, and save lives."
The NSPLG is being tasked with evaluating the effectiveness of differing models of crisis support, as well as looking at how new innovations in digital technology could improve suicide prevention.
Ms Fitzpatrick said it was an "honour" to have been asked to chair the new group.
She added: "I am deeply aware of the significance and importance of the group's work, and confident that by working closely with a range of partners to take on the range of important actions in this national plan, we can all make a real difference."
She said the new plan had been developed by a group including people who had lost loved ones to suicide, and thanked those who had taken part for their "vitally important" work.
Peter Johnston, the health and social care spokesman for local government body Cosla, said: "All public services, including the third sector, must work together to prevent the tragedy of suicide and support people who contemplate suicide.
"It is our responsibility to ensure people at risk feel able to ask for and access help and that support is available to the families affected."
Dr Donald Macgregor, of the Royal College of Paediatrics and Child Health, also welcomed the plan, saying it "gives a clear signal that the Scottish Government is serious about supporting everyone, including children, who may develop a mental health problem".
He added: "When it comes to preventing suicide, we know that early identification is key. That's why we are pleased to see this plan include pledges to establish awareness campaigns and mental health and suicide prevention training for all public and private staff.
"However, just as it will be compulsory for NHS staff to receive this training, we would like all staff, regardless of sector, to share that same obligation."