Action at Commons over Glasgow 'Shooting Gallery'
27 April 2018, 06:27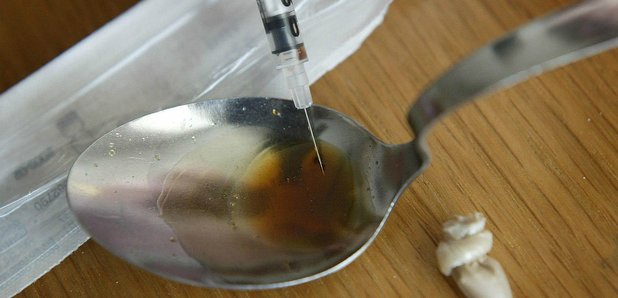 An MP has launched a Private Members' Bill to enable addicts to legally take drugs at a facility in Glasgow.
The move is the latest stage in the campaign by Alison Thewliss for a pilot safer drug consumption room to be established in the city.
The SNP MP for Glasgow Central believes this will help reduce the number of people dying from drug overdoses and help tackle the rise in HIV among drug users there.
There were 867 drugs deaths in Scotland in 2016 - a rise of 23% from the previous year - including 160 in Glasgow.
The MP's legislation would amend parts of the UK-wide law governing illegal drug use to enable the facility to be set up in Glasgow without users or employees fearing prosecution.
She said: "The weight of evidence in support of a safe drugs consumption facility has never been more compelling.
"There are approximately 500 people actively injecting drugs in Glasgow city centre, and recent reports describe the unprecedented HIV outbreak in the city as out of control.
"What's more, I am greatly concerned for the safety of my constituents as a result of needles left in bin sheds, closes and back lanes."
She highlighted a recent Scottish Parliament debate on the issue that secured support from Labour, SNP, Liberal Democrats and the Greens.
Glasgow City Council and the joint health and social care board also back the proposal.
Ms Thewliss added: "My Bill will take new steps to enable drug addiction to be treated as a public health issue, whilst ensuring that criminal activity from illegal drugs continues to be robustly tackled by the police.
"People are dying on the streets of my constituency, and the risk to the general public from discarded needles and transmission of blood borne diseases is very real.
"The only remaining barrier to doing something different is the Home Office's unwillingness to grant an exemption.
"Perhaps if the Home Secretary visited my constituency, and witnessed the perilousness of the situation for her herself, she could be more easily persuaded. Others, it seems, are already convinced".
The UK Government has previously ruled out creating drug consumption rooms or devolving drug laws to enable Scotland to do so.
A Home Office spokesman said: "There is no legal framework for the provision of Drug Consumption Rooms in the UK and we have no plans to introduce them.
"The UK's approach on drugs remains clear - we must prevent drug use in our communities and support people dependent on drugs through treatment and recovery.
"Our Drug Strategy sets out a balanced approach which brings together police, health, community and global partners to tackle the illicit drug trade, protect the most vulnerable and help those with a drug dependency to recover and turn their lives around."