Accusations of betrayal over children's ward
23 January 2018, 16:31 | Updated: 23 January 2018, 18:39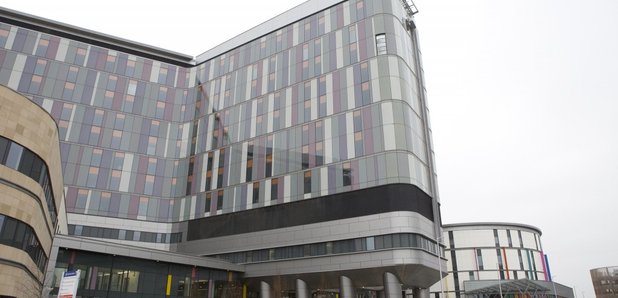 Opposition parties have accused the Scottish Government of breaking an election promise and betraying families by approving plans to close the children's ward at Royal Alexandra Hospital in Paisley.
Health Secretary Shona Robison has agreed NHS Greater Glasgow and Clyde can move in-patient and day care services for children to Glasgow's Royal Hospital for Children.
She told MSPs the decision was one of the hardest she had made during her time in office, but added she believed it was in the best interests of patients.
Ms Robison came under fire as she gave a statement on her decision at Holyrood, with her opponents quoting the First Minister who said in 2016 there were no proposals to close the ward.
Conservative MSP Miles Briggs said: "I believe that today will go down as Nicola Sturgeon and the Health Secretary's Nick Clegg moment in the Parliament."
He said Ms Sturgeon had told voters there were no plans to close the ward in May 2016, just before the Holyrood elections, but ministers were now "breaking a key election pledge made to families across the west of Scotland".
"It's more evidence that the SNP simply can't be trusted when it comes to maintaining children's hospital facilities," he said.
Labour's Anas Sarwar said the closure was a "result of cuts imposed by this government and a workforce crisis overseen by this government".
"But not a single MSP on those benches has the backbone to call it out for what it is," he added.
"This is a betrayal of local people."
"How can we ever trust a word this government or Cabinet Secretary ever says again."
Ms Robison said her decision to approve the NHS Greater Glasgow and Clyde plan was based on clinical advice.
She said the proposals were not approved by the board until October 2016, with the government receiving its submission in March last year.
Ms Robison: "I gave long and hard consideration to this proposal, and it has been one of the most difficult that I have been required to make in my time as Health Secretary.
"I have carefully considered all of the information available to me, and all of the representations made to me including the board's submissions, advice and evidence provided by officials and expert clinical advice.
"The board has made a compelling case for these proposals which have attracted overwhelming clinical support."
Ms Robison said the board had accepted two conditions, including maintaining and improving community-based paediatric services, and working with families on treatment access plans before the changes take place.
"With the underpinning conditions that I have put in place, I believe that this decision is in the best interests of children across the Clyde area," she said.
In addition to approving plans to close the children's ward at Royal Alexandra Hospital, Ms Robison rejected proposals to close Lightburn Hospital in Glasgow.