£88,000 'Premium' For Graduates At Select Universities
2 November 2017, 06:30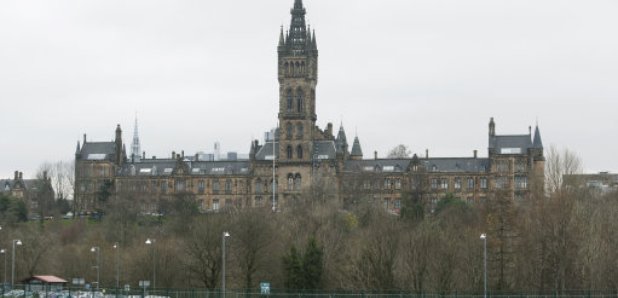 Graduates of the UK's most selective universities will take home around £88,000 more on average over their working life than someone who did not study for a degree, according to a new report.
But there is also a clear gender gap - with men who graduated from one of these leading universities earning significantly more than women.

The London Economics study, published by the Russell Group, which represents 24 top institutions including Glasgow and Edinburgh, examines the economic contributions that these universities make to the UK economy.

It concludes that there is a significant "graduate premium" attached to going to a selective institution - one that has high entry requirements.

Overall, a full-time UK student who started at a Russell Group university in 2015/16 and completes an undergraduate degree will take home £88,000 more, after tax and loan repayments, than someone who studied for A-levels, or equivalent qualifications, but did not go to higher education.

Among UK men alone, this "graduate premium" is £108,000, while for women it is £73,000.

The study also shows that the typical economic benefit, to the graduate and the taxpayer combined, from someone who started at a Russell Group university in 2015/16, is £177,000.

This takes into account the extra money a graduate would pay in taxes and spending in general.

Russell Group chair Professor Sir Anton Muscatelli said: "This analysis shows undergraduates who started their courses at Russell Group universities in 2015 can expect a substantial earnings premium over the course of their career, with a typical net economic benefit per student of £177,000.

"Young people recognise that higher education is an investment in their future that will pay dividends long after they graduate. It is right that we look closely at how the system is funded, but we should never lose sight of that fact."

The report also found that the 166,000 UK Russell Group students who began their studies in 2015/16 will eventually contribute £20.7 billion to the UK economy in total, over their working lives.

Just over half (52%) of this will be in additional tax and national insurance contributions.

In addition the report concludes:

:: Research carried out by these universities in 2015/15 will contribute £34.1 billion to the UK economy.

:: For every £1 of public research funding given to these institutions, there is an average return of £9 to the UK economy.

:: Every seven non-UK students studying at one of these universities will generate £1 million for the UK economy.

Nick Hillman, director of the Higher Education Policy Institute, said: "Women are far more likely to go to university than men these days, but this report shows our most selective universities still deliver higher earnings for their male graduates than their female graduates.

"It would be harsh to blame the universities for this, because it reflects subject choice and also the different careers graduates choose to enter.

"But it does nonetheless show that the pattern of your life continues to be defined by things like gender as well as the type of university you attend."