64 Hate Crimes In Scotland Since Paris Attacks
20 November 2015, 14:46 | Updated: 30 March 2016, 13:50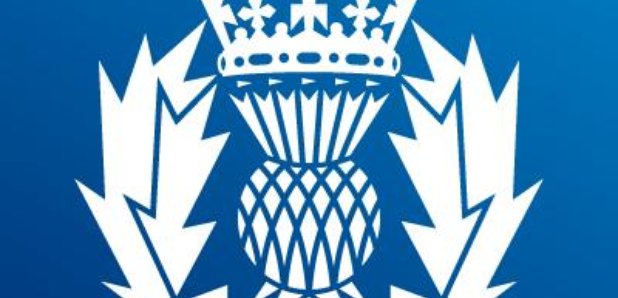 Police, community and religious leaders have called on Scotland to unite as it was revealed 64 religious and racially-motivated hate crimes have been committed across the country in the week since the terrorist attack in Paris.
Cases involve online, verbal and physical attacks, and Police Scotland said charges have been brought or are pending in 40 of the cases.
The figures do not specify attacks on particular religious groups but lawyer Aamer Anwar said there has been a "notable increase in hate crimes directed at Muslims'' in the last seven days.
High-profile cases include an attack on a takeaway shop owner in Methil, Fife, a deliberate fire at an Islamic cultural centre in Bishopbriggs, East Dunbartonshire, and online abuse directed at Scottish Government minister Humza Yousaf.
Mr Anwar said there have also been reports of a young woman being called a "terrorist'' in Newton Mearns, East Renfrewshire, a mother and child attacked in Thornliebank, Glasgow, verbal abuse of school children in playgrounds, a group being abused in Glasgow Central station by train passengers and death threats directed at the Strathclyde University Muslim Students Association.
The lawyer was speaking at a press conference at Glasgow Central Mosque that brought together police, politicians and faith leaders from across the country.
He said: "The stakes are incredibly high and we look to civic Scotland for solidarity.
"We call on the people of Scotland to unite with the Muslim community and not let the terrorists and racists divide us.
"The Muslim community have absolute confidence in the zero-tolerance of hate crime by Police Scotland.''
Police Scotland Deputy Chief Constable Iain Livingstone said a number of cases reported to officers were a "direct result of what happened in Paris''.
He added: "Since the dreadful events on Friday we have had a number of reports of racially and religiously motivated crime. When I left the office this morning, they were standing at 64.
"What I can say is that of those 64, in 40 cases we have identified who the culprits are and charges - if they have not already been brought - will be brought in due course.
"We're talking about less than a week and a number of the cases continue to have developments.
"We have noticed a number of incidents that are a direct result of what happened in Paris last Friday. They would not have happened if that attacks hadn't happened.
"Regardless of how it manifests itself, it won't be tolerated.
"We remain absolutely committed to finding the perpetrators of hate crime. There is no place in Scottish life for such behaviour and we encourage people to report cases to us.''
Mr Livingstone said four men have now been charged over the attack in Methil on Mohammed Khalid.
A school visit to Glasgow Central Mosque has also been cancelled in the last week without explanation, it was said.
Jamil Moghul, of the mosque, said visitors were welcome any time and called for harmony.
"The fallout of these attacks have been felt worldwide and innocent Muslims have faced a fierce backlash, in part due to ignorance about Islam,'' he said.
"The general feeling is one of vulnerability and anxiety but we must all stand united together against Islamophobia to ensure Muslims are not victimised for the crimes of others.''